We will be honest with you about our sustainability fulfillment. Because we firmly believe that being transparent is more important than being perfect when talking and declaring sustainable actions. Although we might not ever be complete, we strive and commit to being better every day, as much as it is in our capacity.

We love and respect our planet. Our creative stimulus comes from the surrounding nature and natural lifestyles. The Baltic Sea, the many lakes and forests, and seasonality are the core inspirations of our collections. However, we are also aware that OffOn is a part of the bigger picture called the fashion industry. And according to the latest data, fashion production has a catastrophic impact on our planet. Therefore, we feel the obligation to be accountable for our work principles and actions from our personal experience and an ethical standpoint.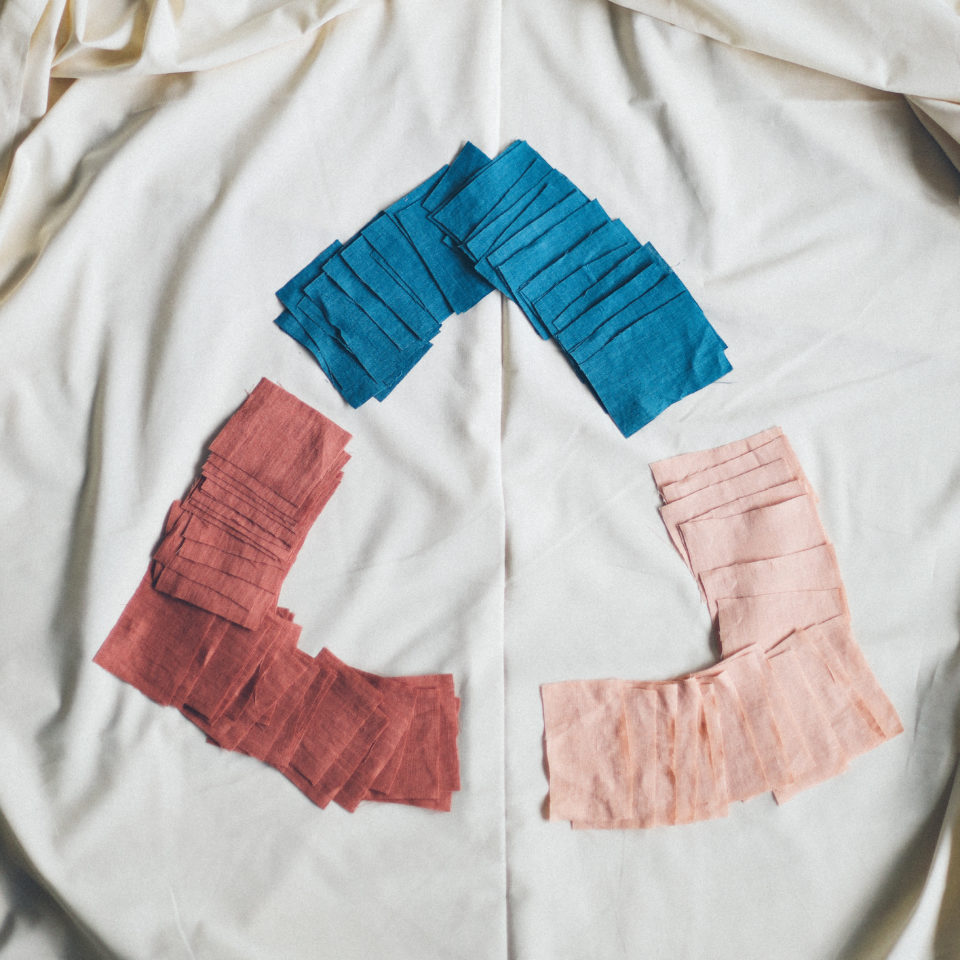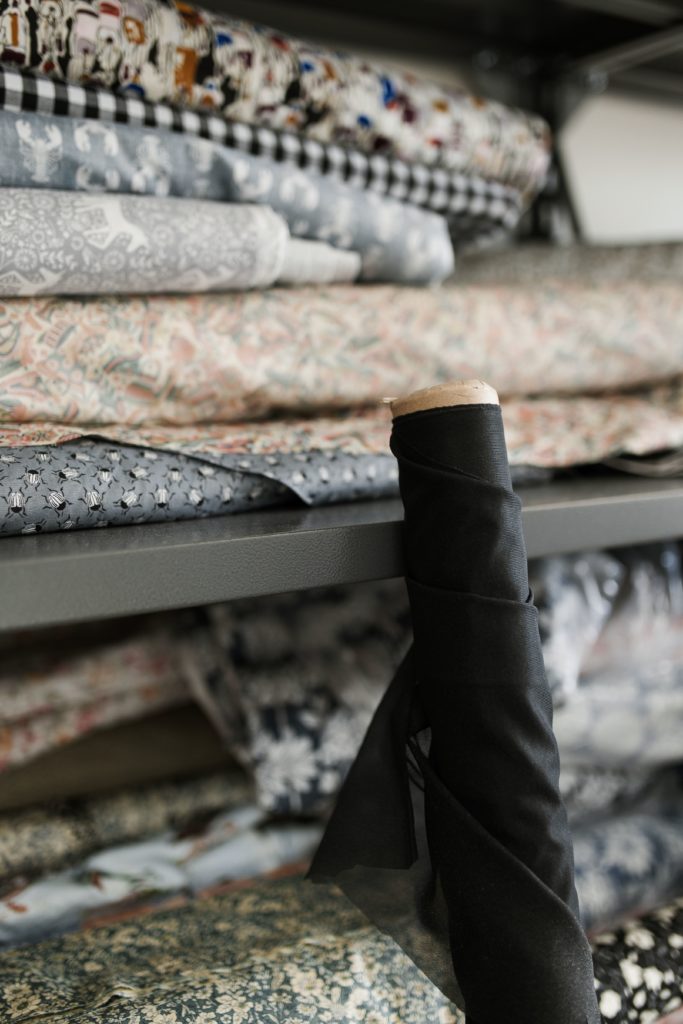 Fabrics
The fabrics we use, mainly cotton and linen, are produced in Europe by the companies we trust and have partnered with for a many years. All the materials we use have the following certifications: OEKO_TEX, GOTS, Global Recycled Standard, and BCI. Here are our brief explanations for those of you who are not entirely aware of what those certificates mean.

OEKO_TEX certifies that fabrics are free of harmful chemicals and are safe for human use.

GOTS guarantees that fibers (from which the fabrics are made) are organic, including the ecological and social criteria to their making process.

GRS is a voluntary product standard for tracking and verifying recycled materials. The fabric gets the certification if it is made of 20% recycled material.

BCI stands for the Better Cotton Initiative, and this certification confirms that the cotton was grown with the judicious use of water, chemical fertilizers, and pesticides. It does not mean that the cotton is organic, but it does guarantee the reduced environmental footprint of cotton farming.

Locally
We are very proud of being a small brand and producing all our clothes locally. Every step of the production — from the very beginning to the very end is made here at our bright and lovely studio in Vilnius, Lithuania, which, unsurprisingly, we call our second home. Just imagine all the hours that we (and our kids) spend here!

For us, producing locally means controlling every aspect and every tiniest detail of the process. We can assure you that the clothes we make are of the best (our best) quality. Also, by making the clothes at our studio, we do not have to keep stock, but on the contrary, we make clothes according to the demand and without any unnecessary waste.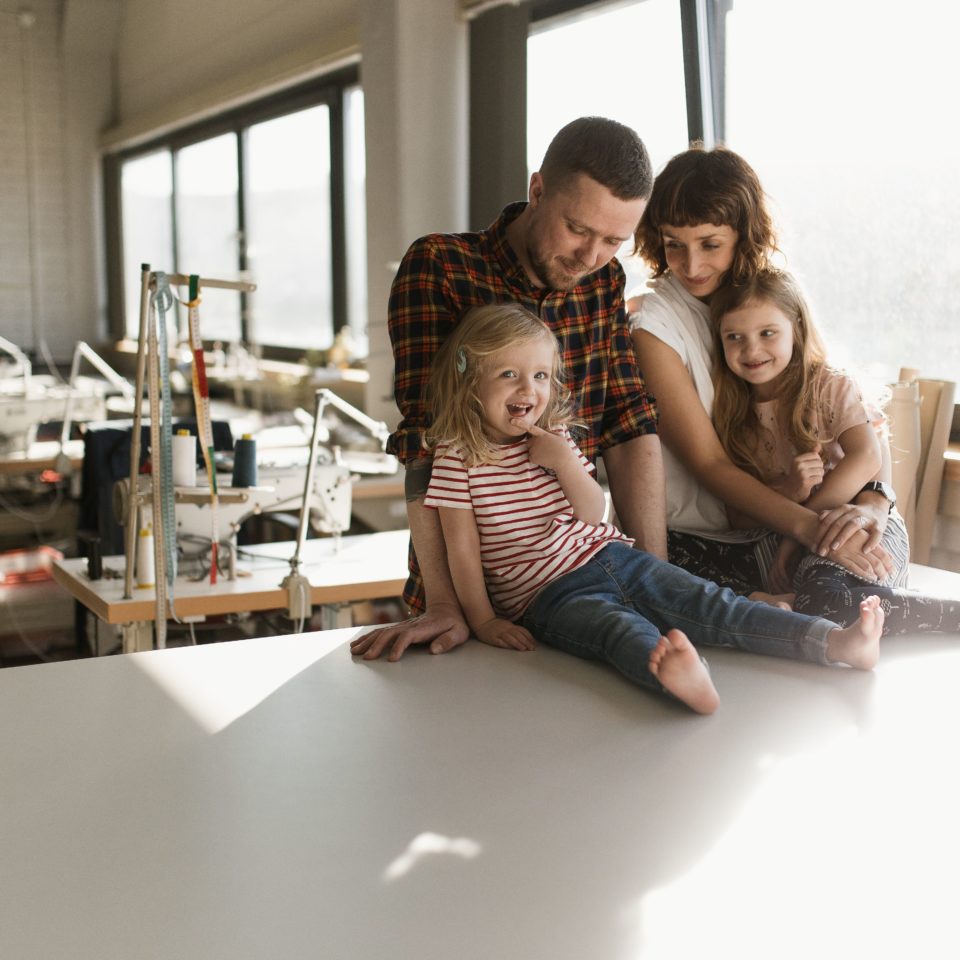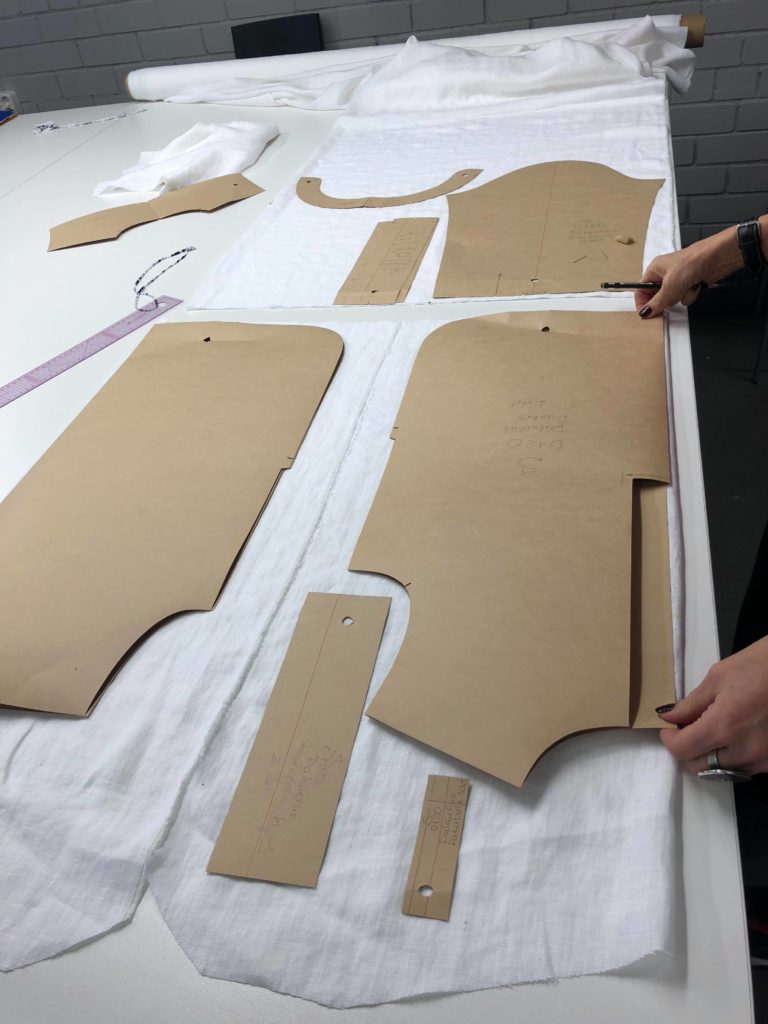 Our ethos
The way we run business is based on ethical principles that we believe in. Everyone working at our studio is treated with the same respect and equal rights. We value our retailers. Therefore, we pay salaries that are motivating. We take good care and always try to improve the environment of our studio and production department because we believe that the environment where we spend the majority of our time has a significant impact on how we feel and how we perform.
Fabric scraps
We are glad to collaborate with schools by giving away our fabric scraps for various tasks for the art classes. Also, another way we use fabric leftovers — we make them into dusty or shopping bags or samples, which we send to you along with your orders.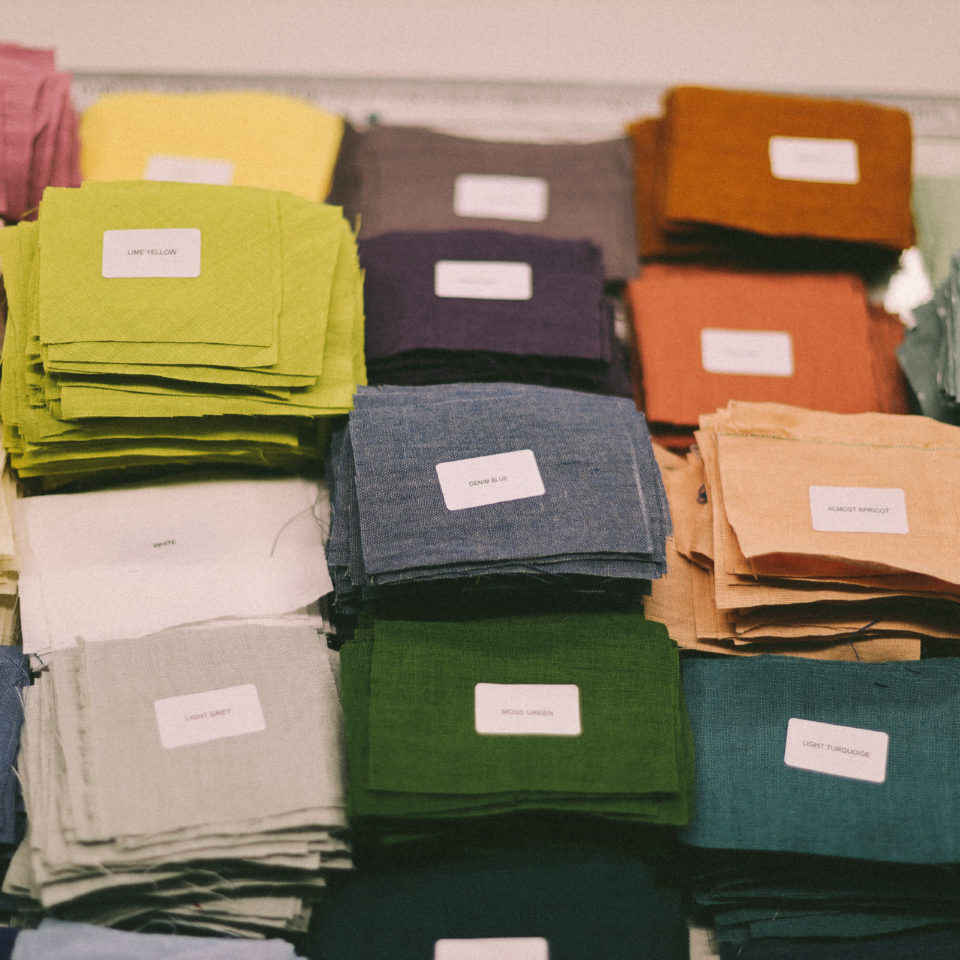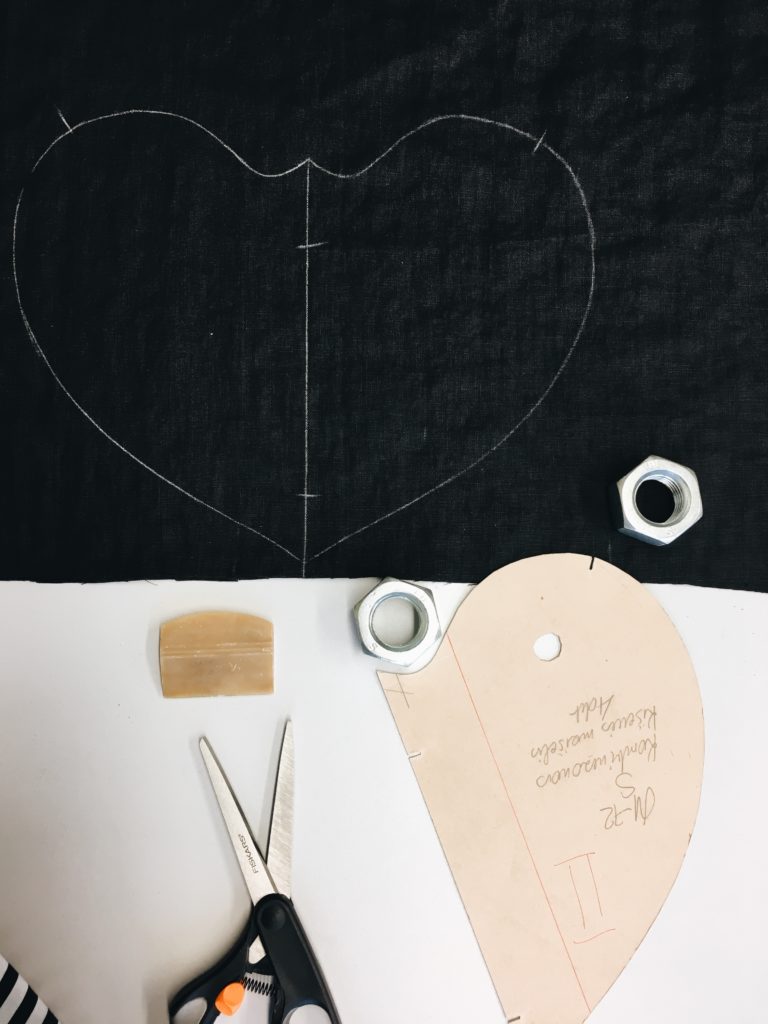 For everybody
We love shapes that are unique and personal. Therefore, we create clothes that suit various types of bodies. We adapt each piece to particular needs and measurements of our customers because we know how difficult it is to find nonstandard sizes at regular stores. We believe that our open-minded approach makes OffOn a more environmentally friendly brand, as we produce long-lasting garments that fit.
Our packaging
We are seeking to reduce our footprint as much as possible. Even when it comes to packaging. We wrap the clothes in ecological silk paper and pack everything into a recycled paper box. Unfortunately, we have not yet found how to replace the plastic packaging envelope, but we are constantly searching for a more sustainable alternative.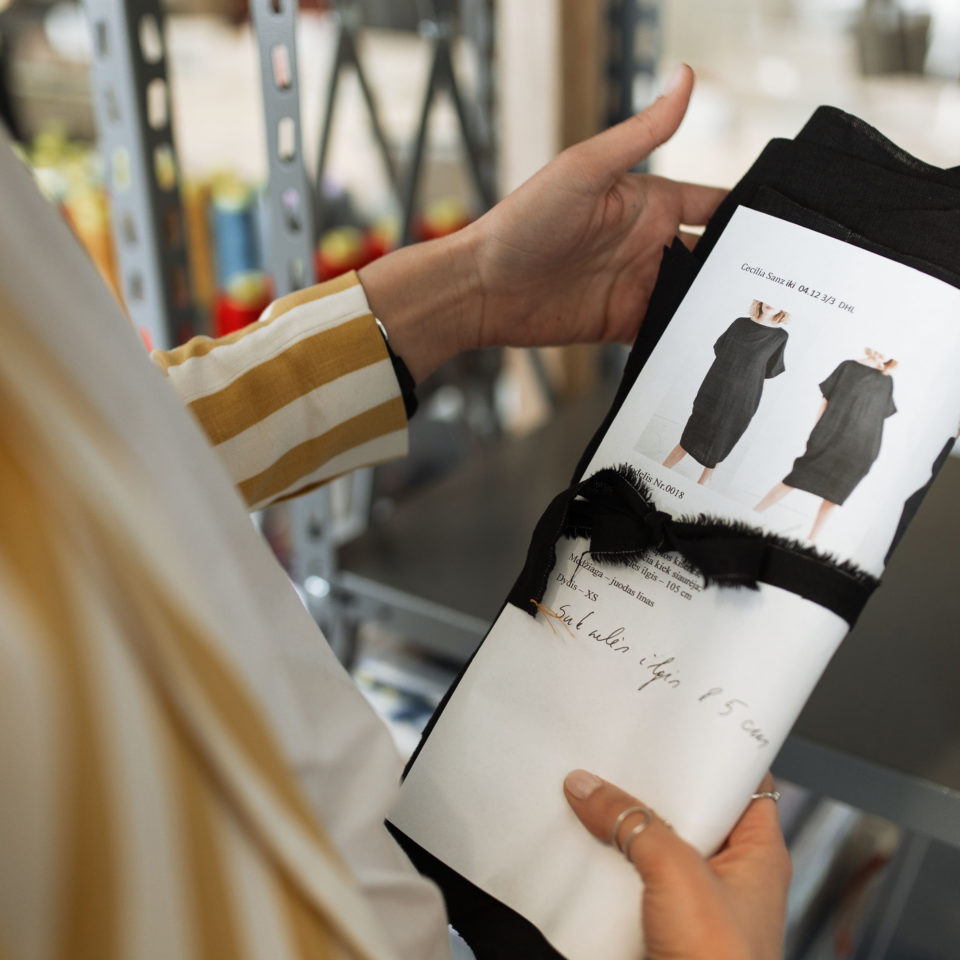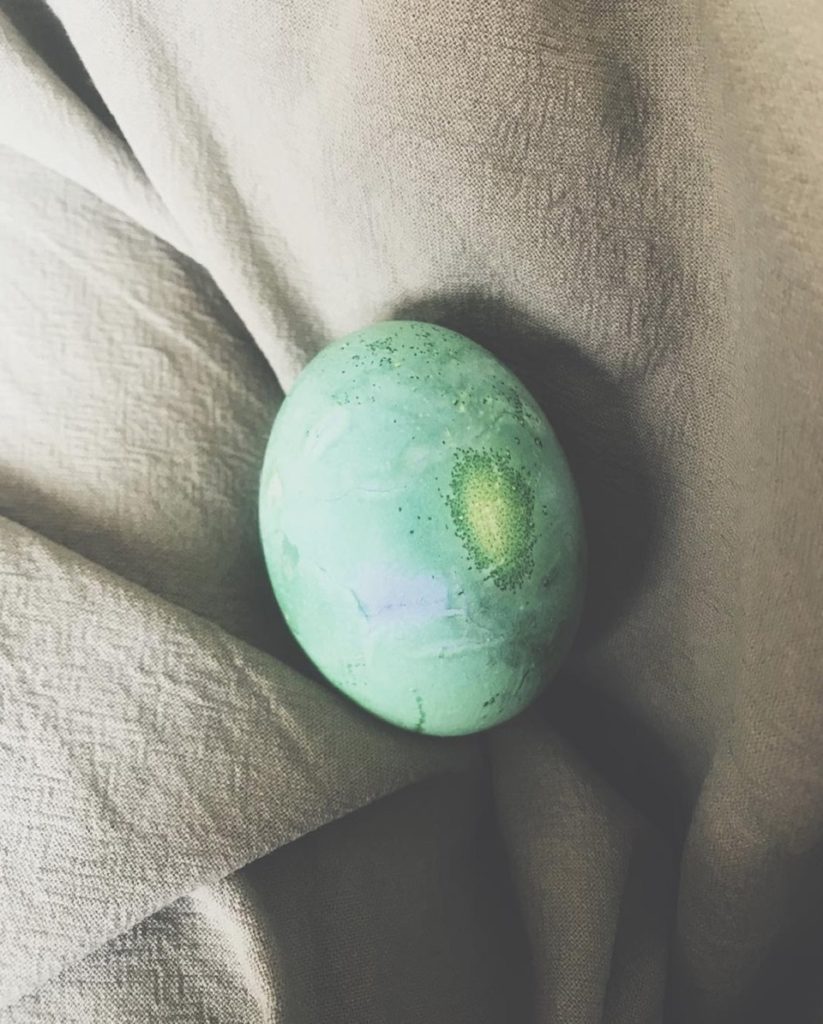 WE ARE NOT PERFECT YET, BUT WE ARE STRIVING TO BE BETTER EVERY DAY.
We follow ethical fashion practice.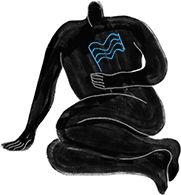 OFFON BRAND AS WELL AS OUR
FACTORY IS BASED IN LITHUANIA.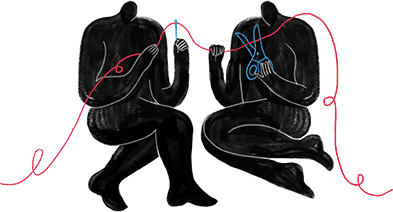 A TEAM OF PROFESSIONAL AND
EXPERIENCED LOCAL TAILORS.
THE GARMENTS THAT THEY
PRODUCE ARE MADE BY USING
OLD TRADITIONAL SKILLS.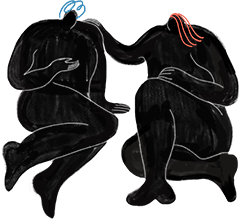 OUR FACTORY'S WORKING
METHOD IS BASED PURELY
ON CONVERSATION AND
GROUP WORK.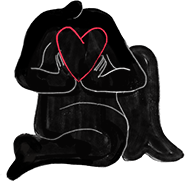 WE TRY TO OFFER OUR TAILORS
AS BEST WORKING CONDITIONS
AS POSSIBLE.