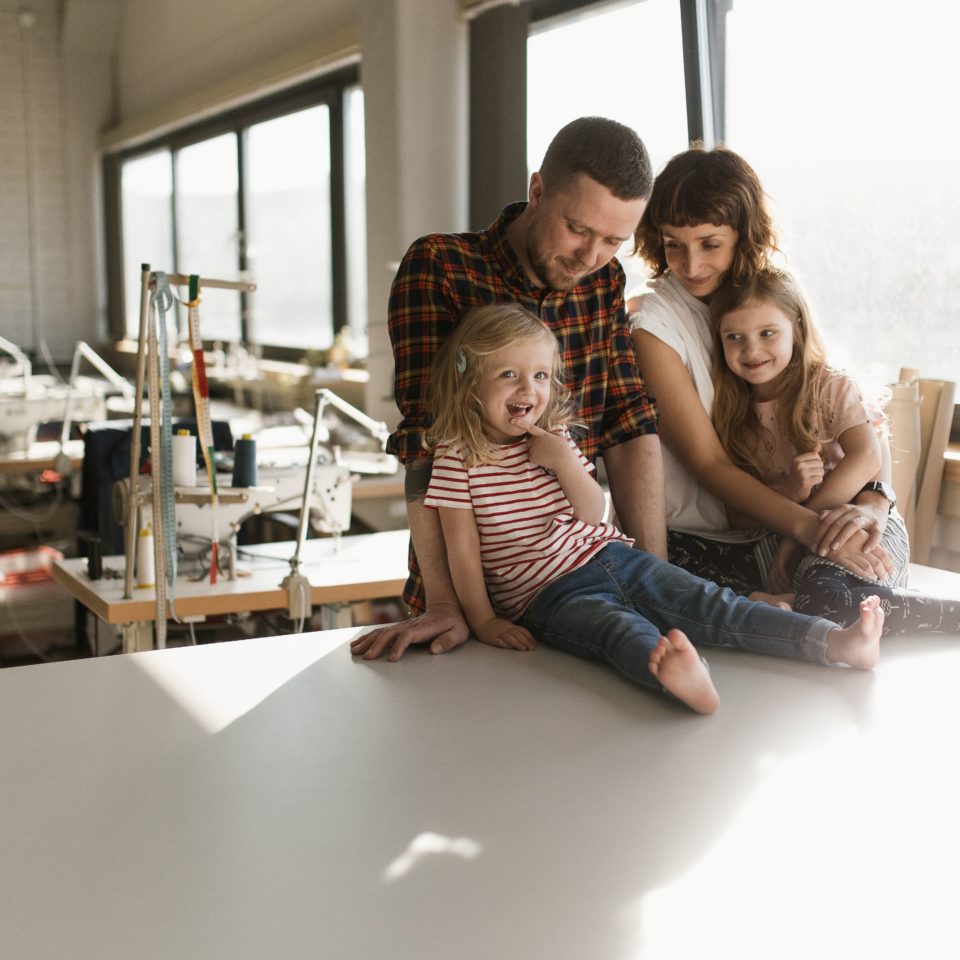 OffOn was created in 2012 when Paulius and Simona met each other in Vilnius.

Simona's wedding dress, created by her, was one of the first OffOn dresses, which later became an inspiration for the new designs.

"It's what we wear" - this is the main OffOn motto. All the clothes that we produce have been inspired by our personal experiences and our everyday stories. Therefore, OffOn is not only a brand, but a story of our family, too.

*Floral dress from 2013 autumn designs.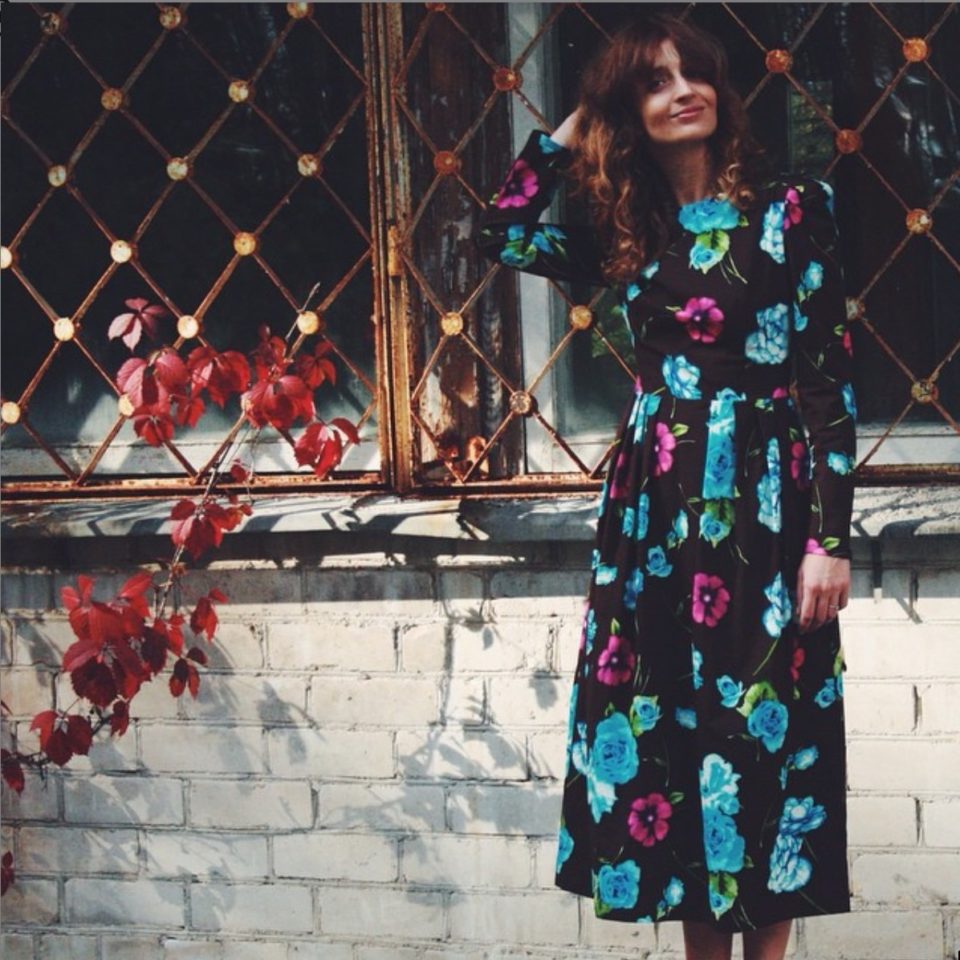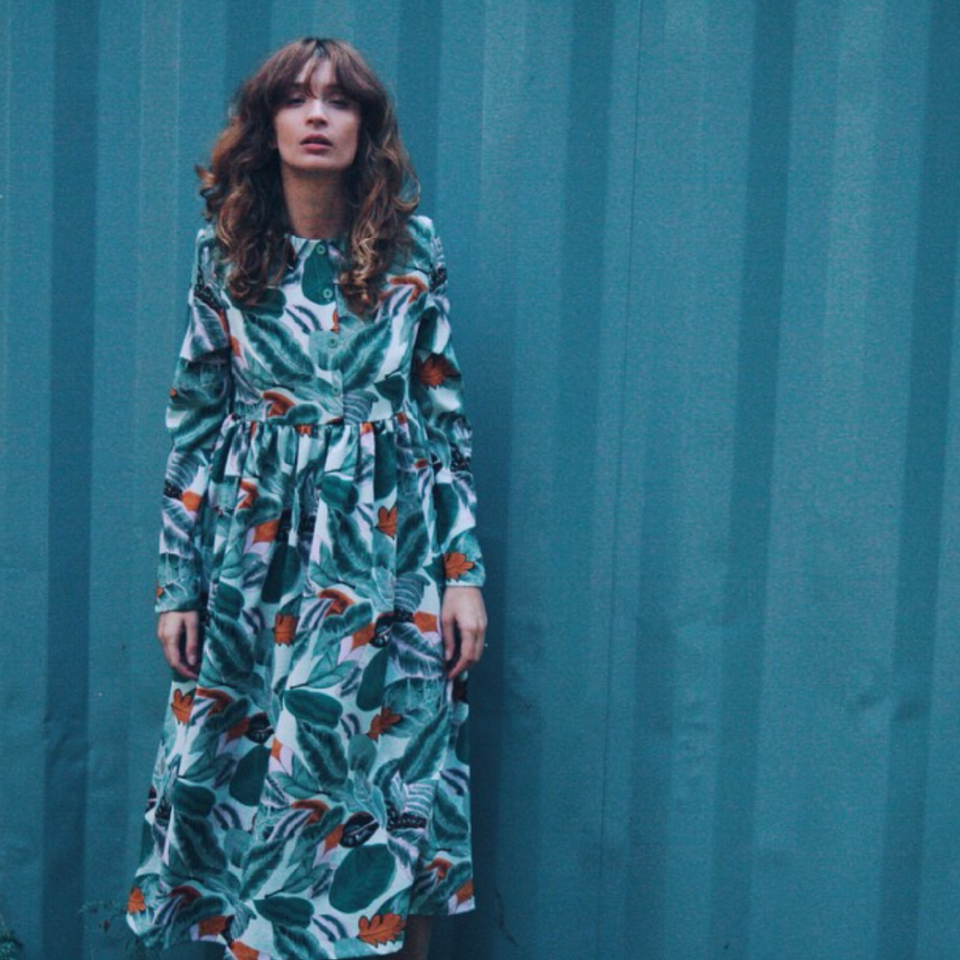 For all those years our only model at OffOn was Simona with her changing body, needs, and her own experiences.

*Another floral dress from 2014 autumn designs.
Paulius is the one who is behind the camera. All OffOn pictures are taken by him.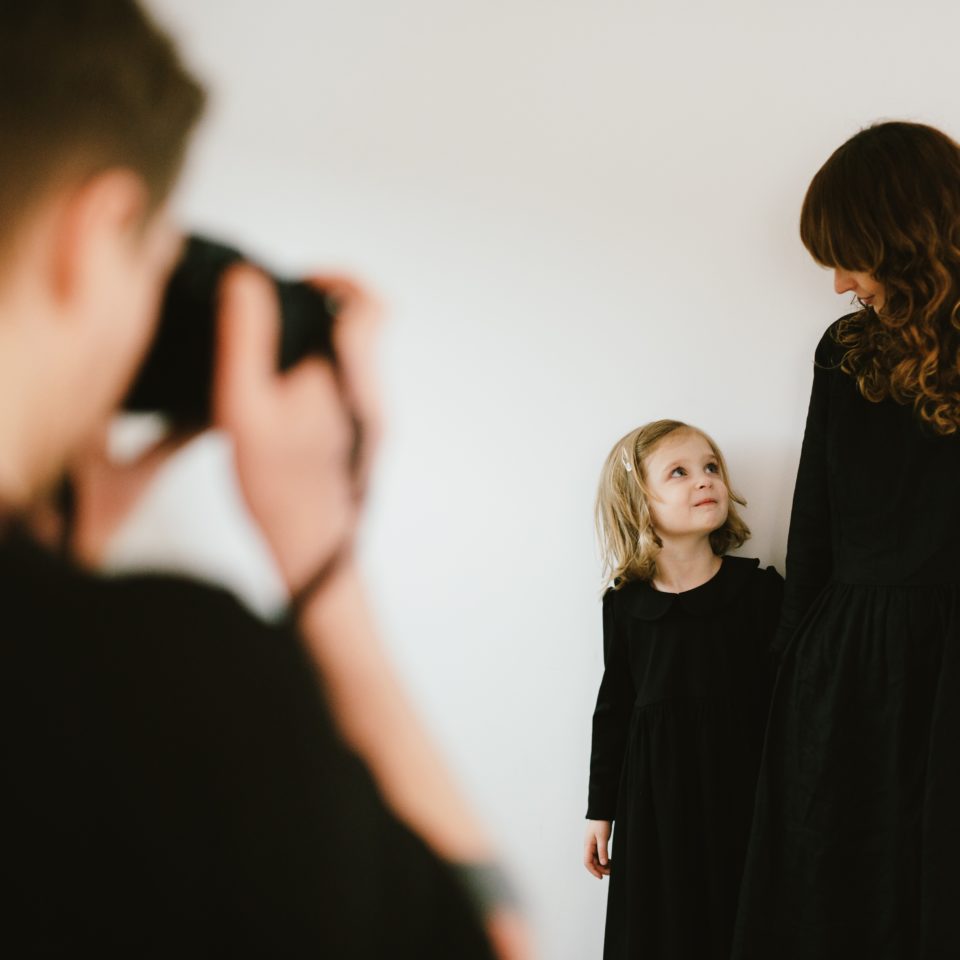 1st of November 2012
Our first daughter Elze came to this world. It was beginning of the new chapter as a family of three and an inspiration for the new designs.
Since two Elzė became a model for OffOn girl's dresses. Almost for five years, our customers who became our friends can see how she's growing.

*2014 - Elze is two and is wearing OffOn linen baptism dress.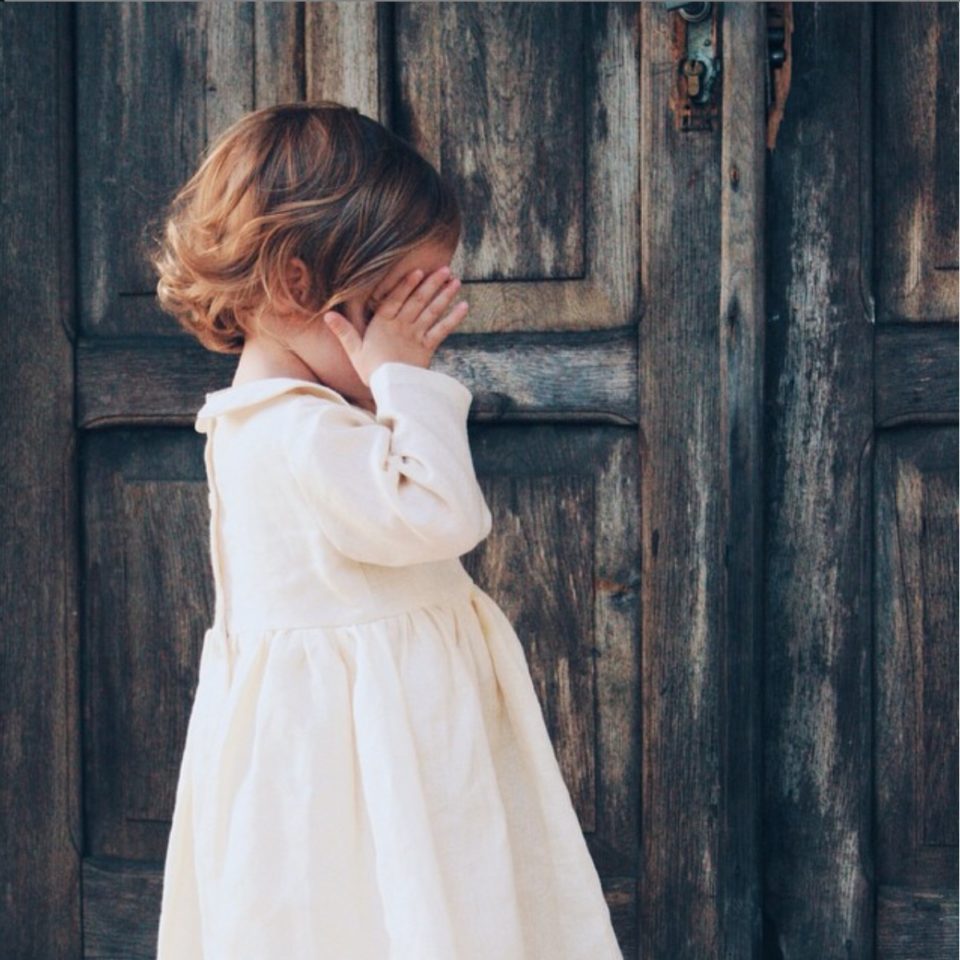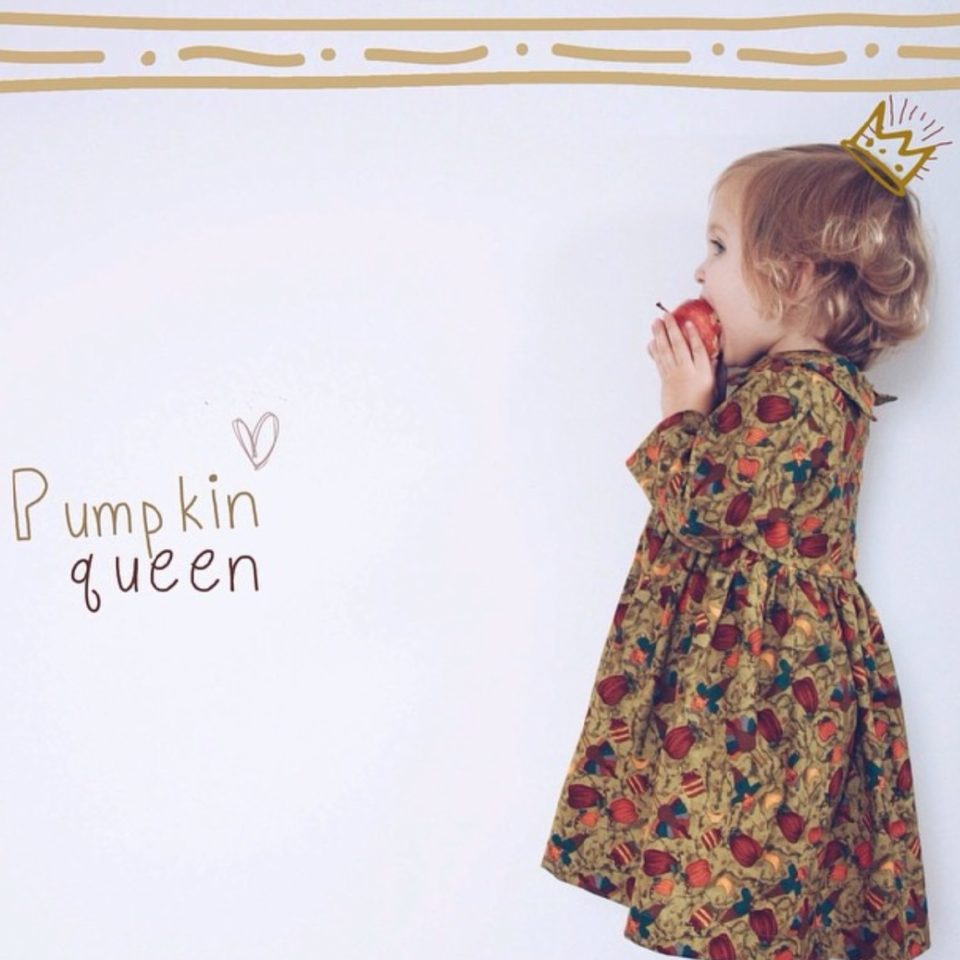 She was and still is our little funny princes.

*2014 designs - Elze in OffOn pumpkin print cotton dress.
A big dreamer...

*2016 – Elze is five. Wearing OffOn duck print cotton dress.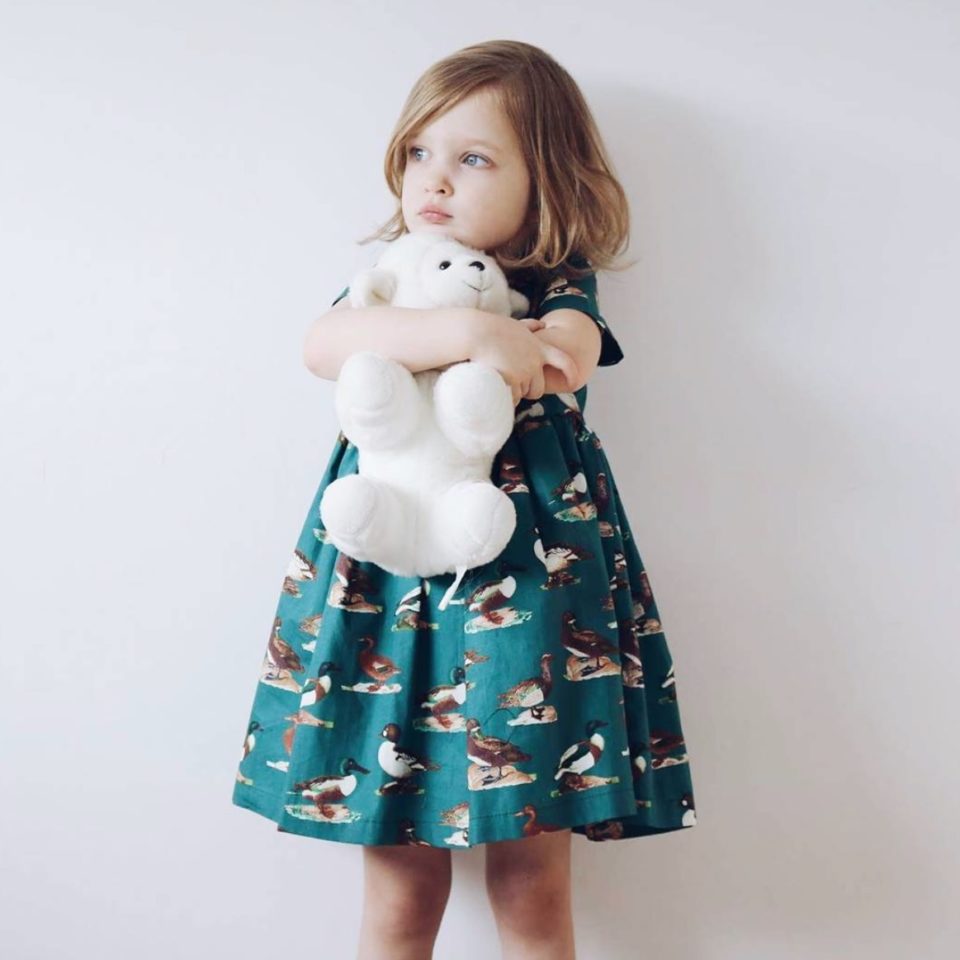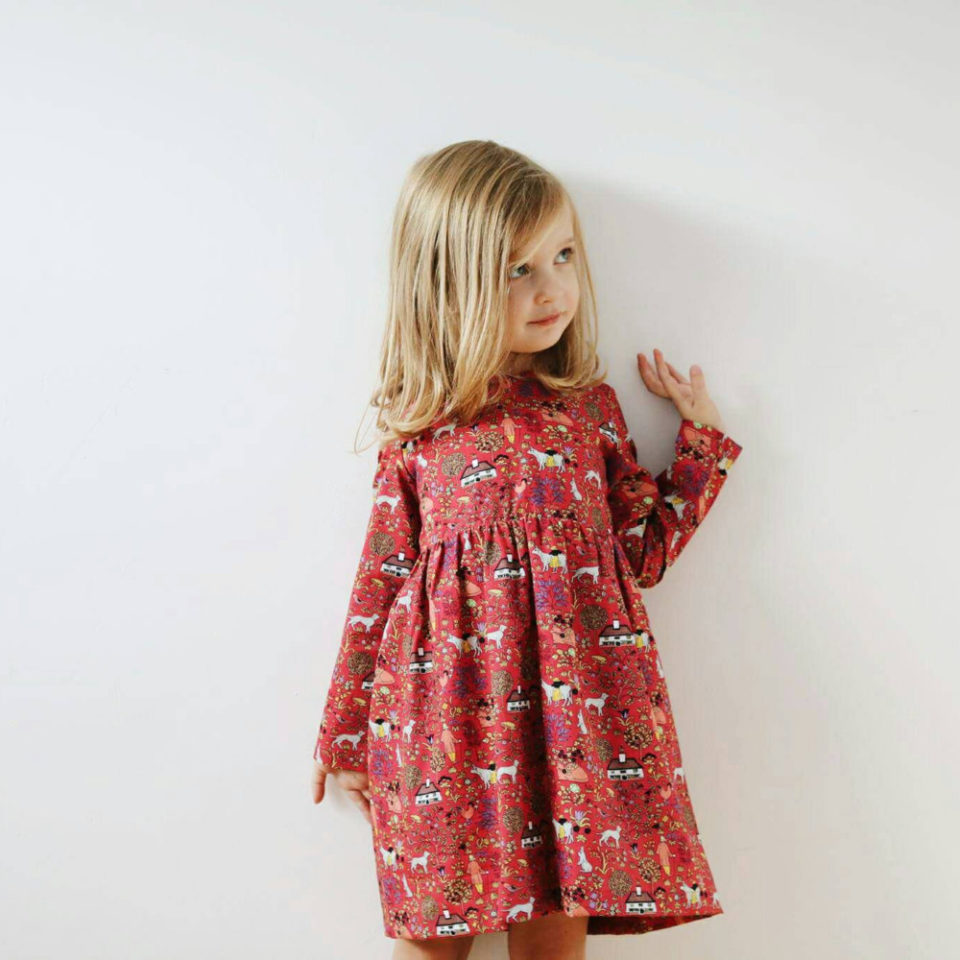 Her willingness to explore the surrounding world was the main reason to choose exclusive prints for our dresses.

*2017 - OffOn floral print dress.
Now Elze is seven. This year she started attending school. She is a very kind and affectionate girl, who loves nature and music.

*2019 November. Elze in OffOn puffy sleeve checkered dress.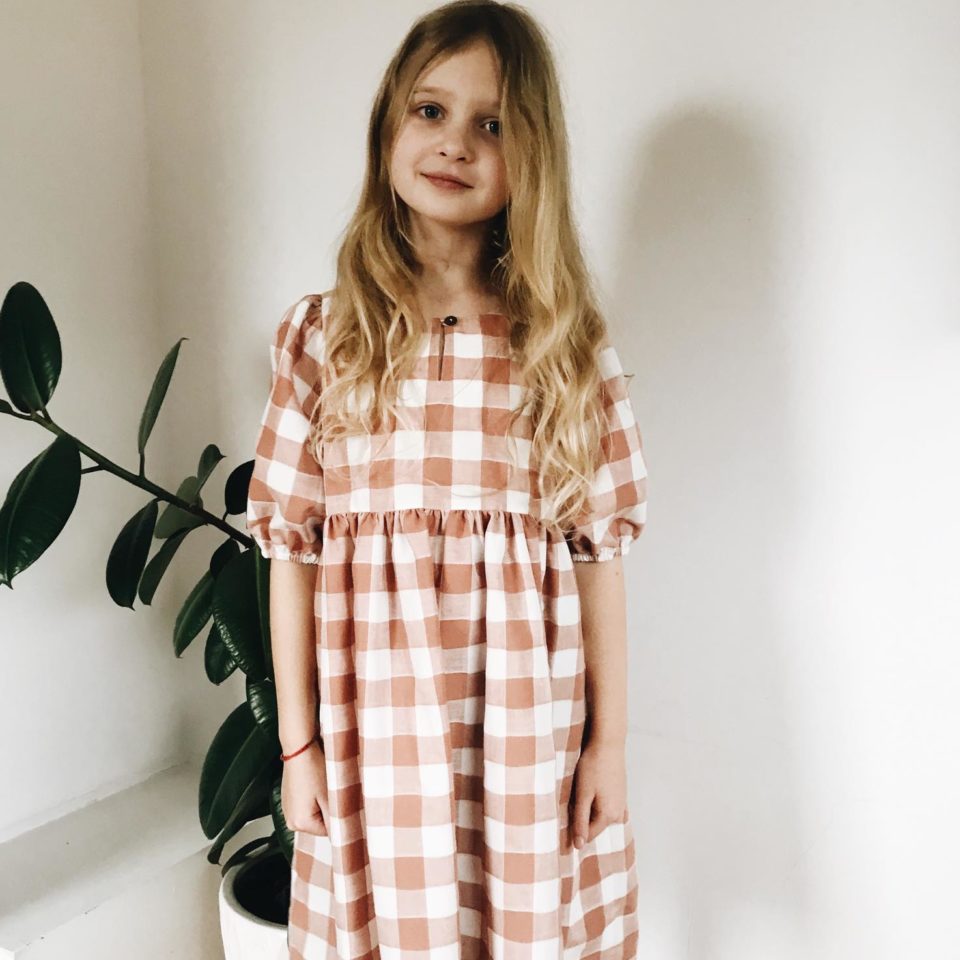 Year 2014
We have started the production of our matching "Like Mother, Like Daughter" dresses. We are proud and pleased that with this "mini-me" idea we had an opportunity to collaborate with inspiring women and their families.
Our very first matching set.

*2014 - OffOn matching dresses.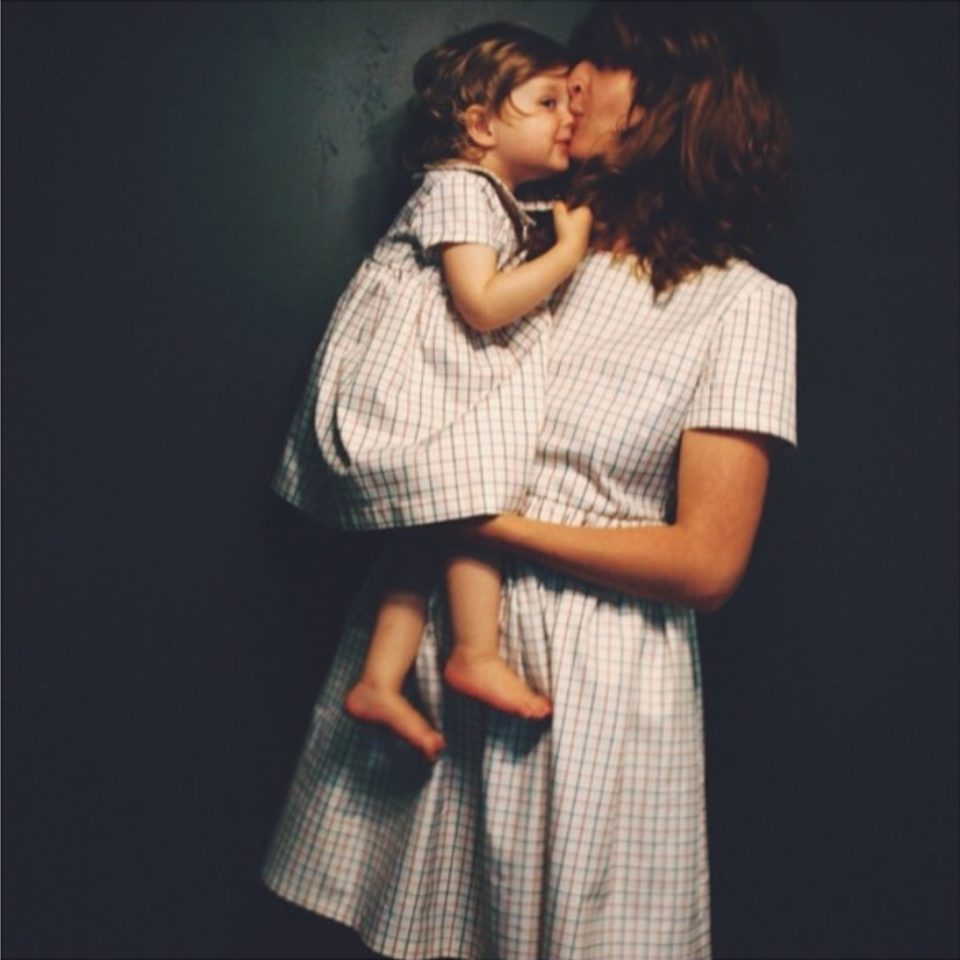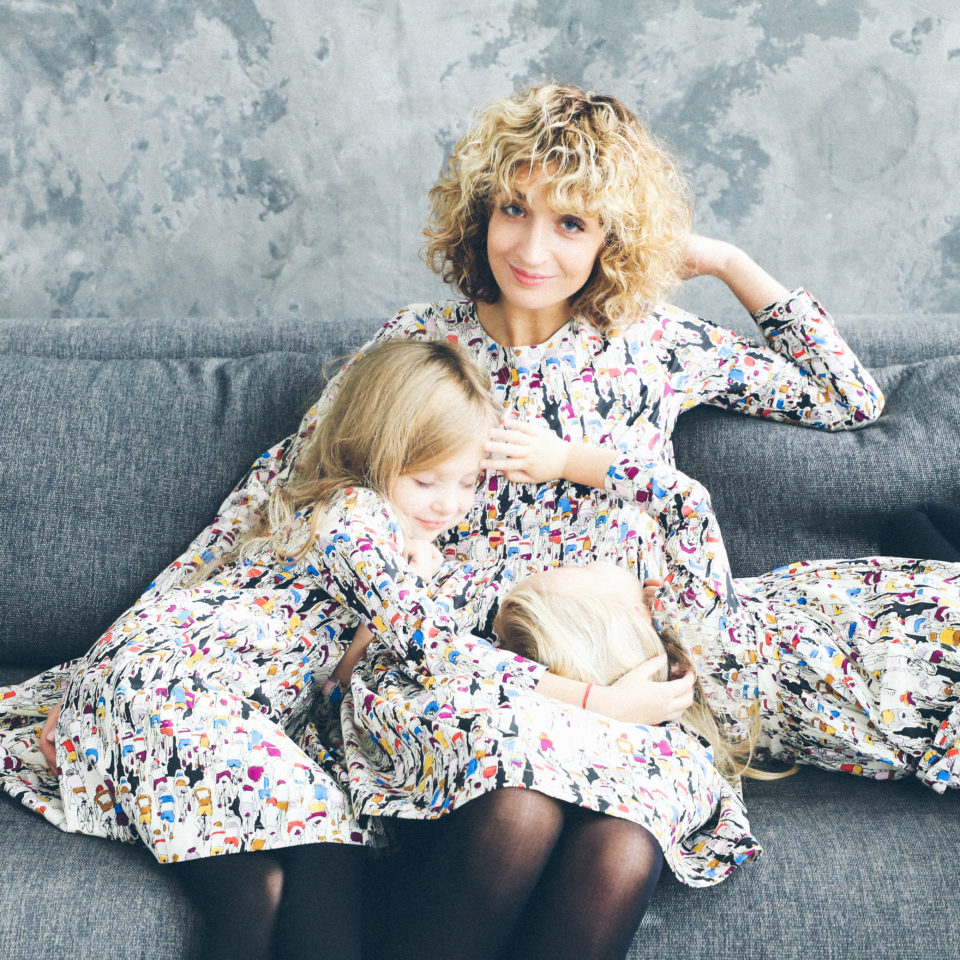 Our favorite Tour de France dresses.
*2018 - OffOn Tour de France cotton dresses.
Photographer @ashleytkim and her little daughter Emmy.

*2017 designs. OffOn matching "Like mother, Like daughter" linen jumpsuits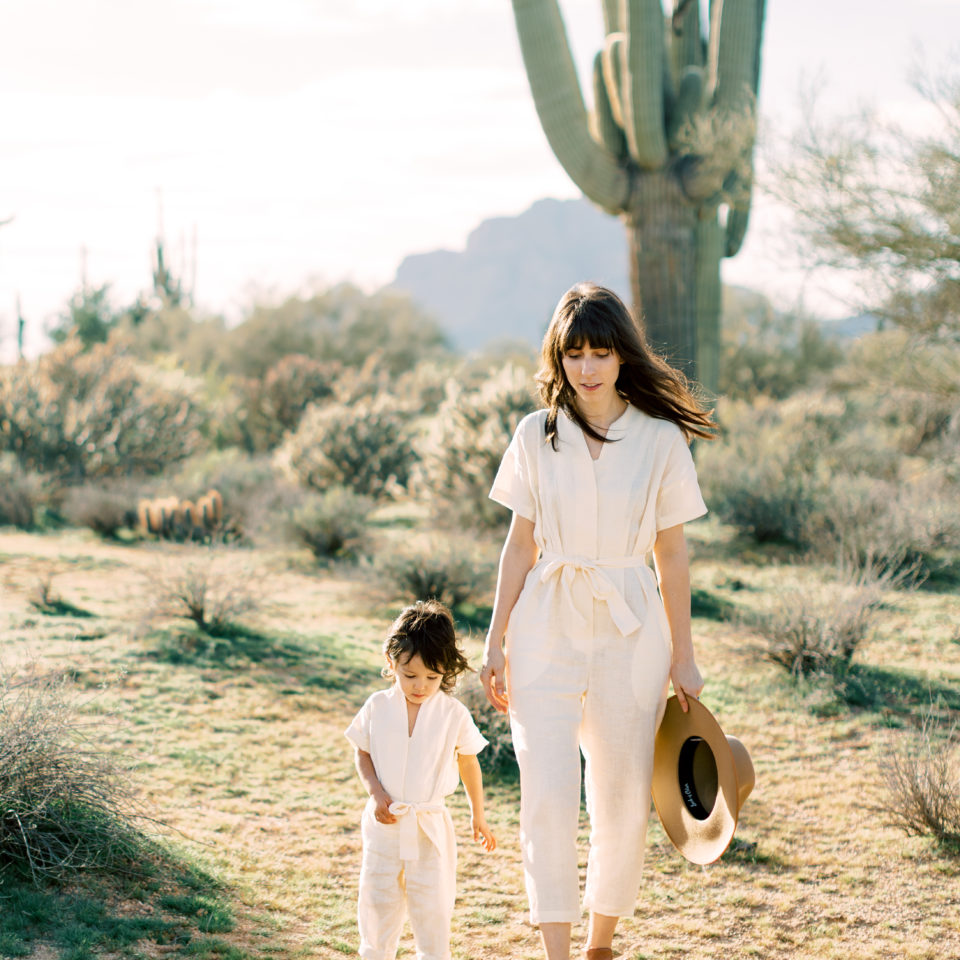 Year 2015
Simona's pregnancy and new family experience have led to new maternity designs.
It was hard, but joyful time!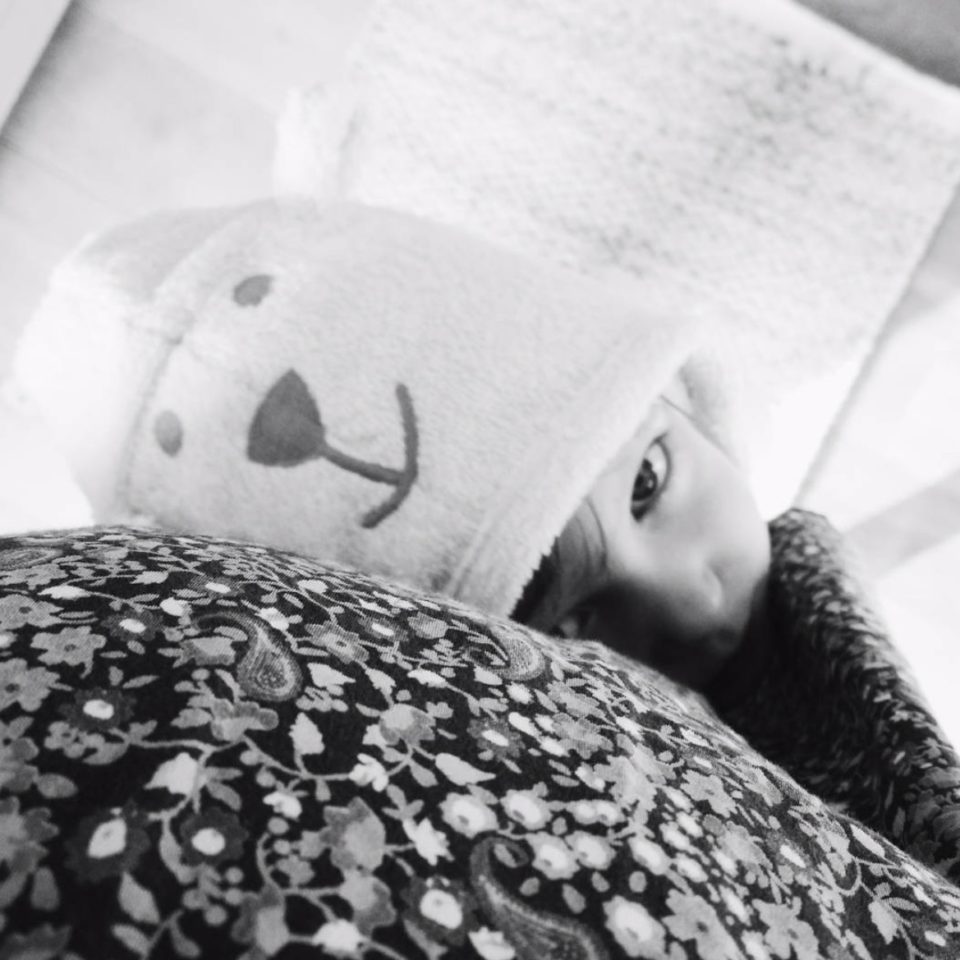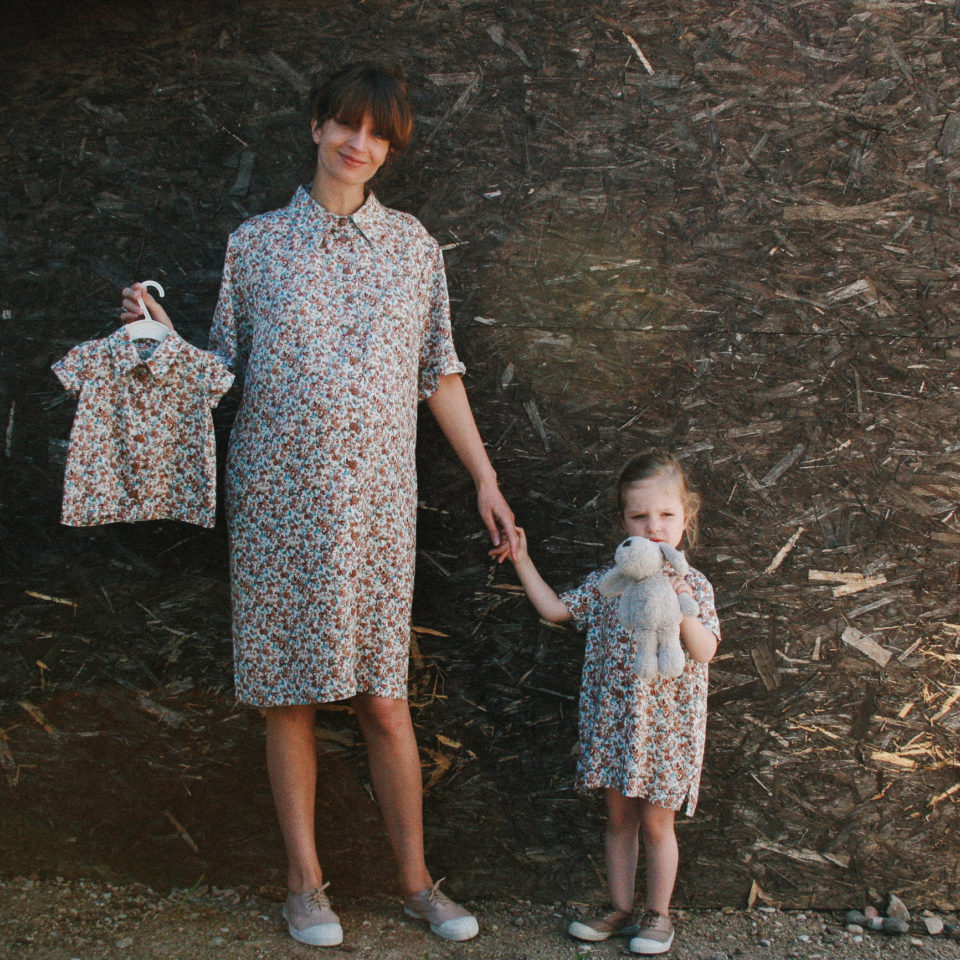 We have started the production of comfortable dresses for maternity and breastfeeding.

*2015 - OffOn floral print matching dresses set.
Also adjusted designs of our jumpsuits.

*2015 - OffOn maternity linen jumpsuit.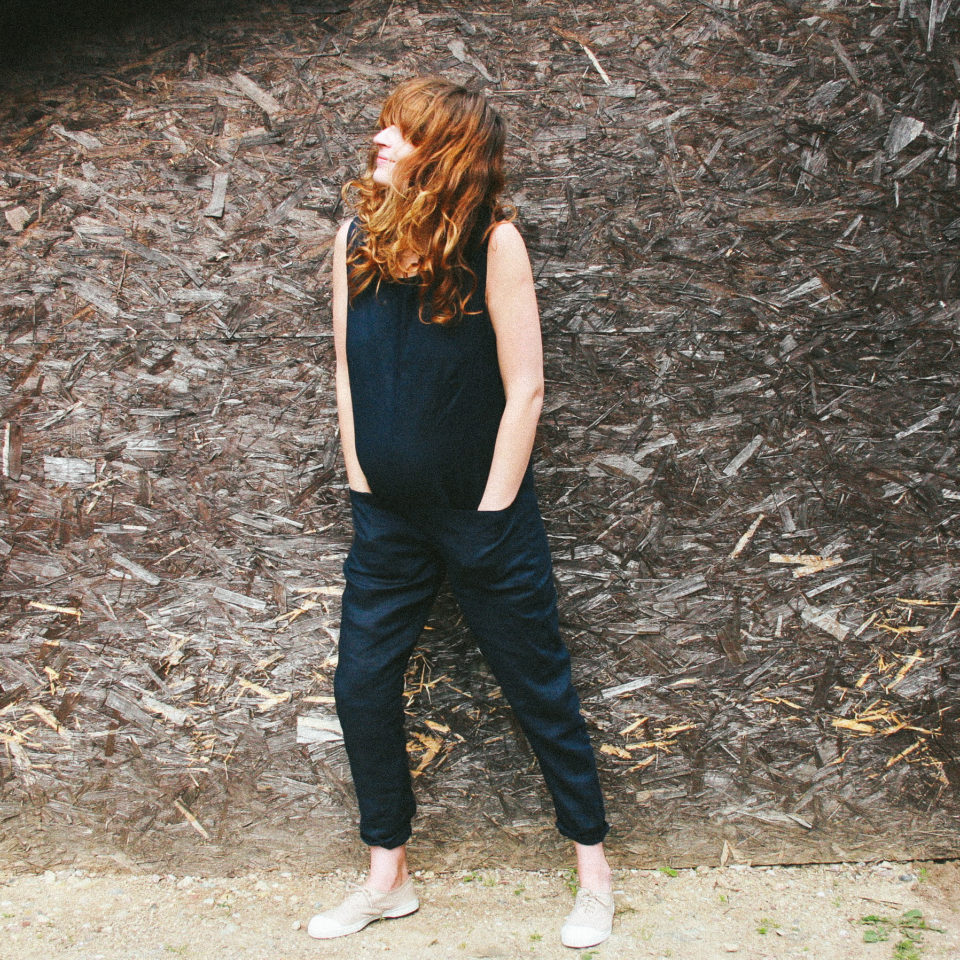 31st of July 2015
Our youngest daughter, Smilte, was born. She was like a breath of fresh air to our unique business.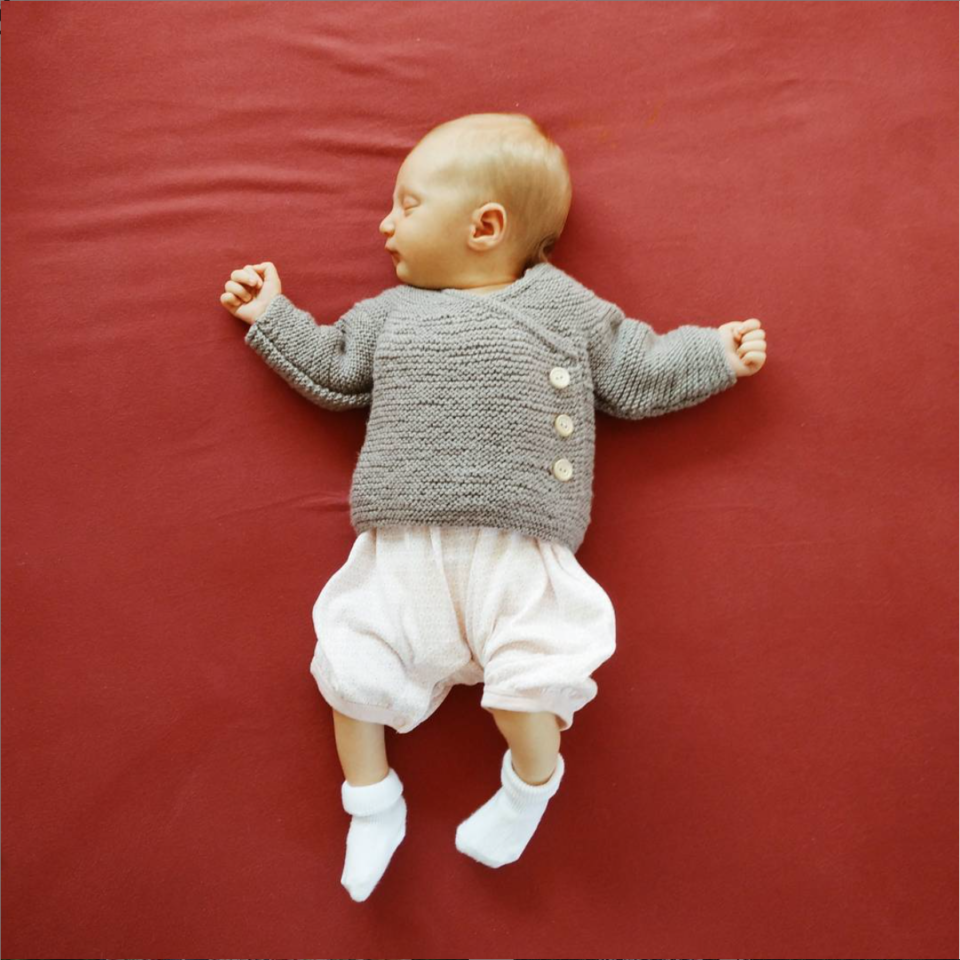 Since then, we've grown as a strong and inspirational family of four.

*2015 - Simona and Elze in OffOn dresses.


Smilte has become a part of OffOn family, too.

*2015 - OffOn floral print matching dresses set.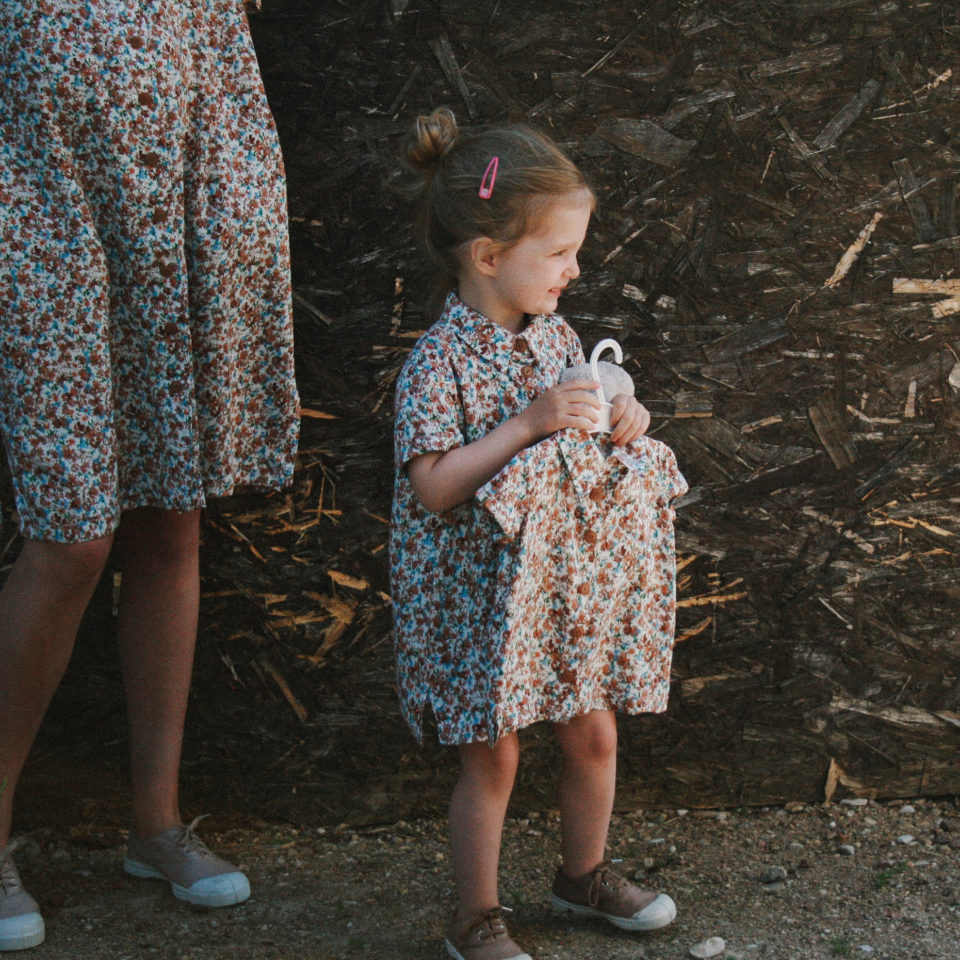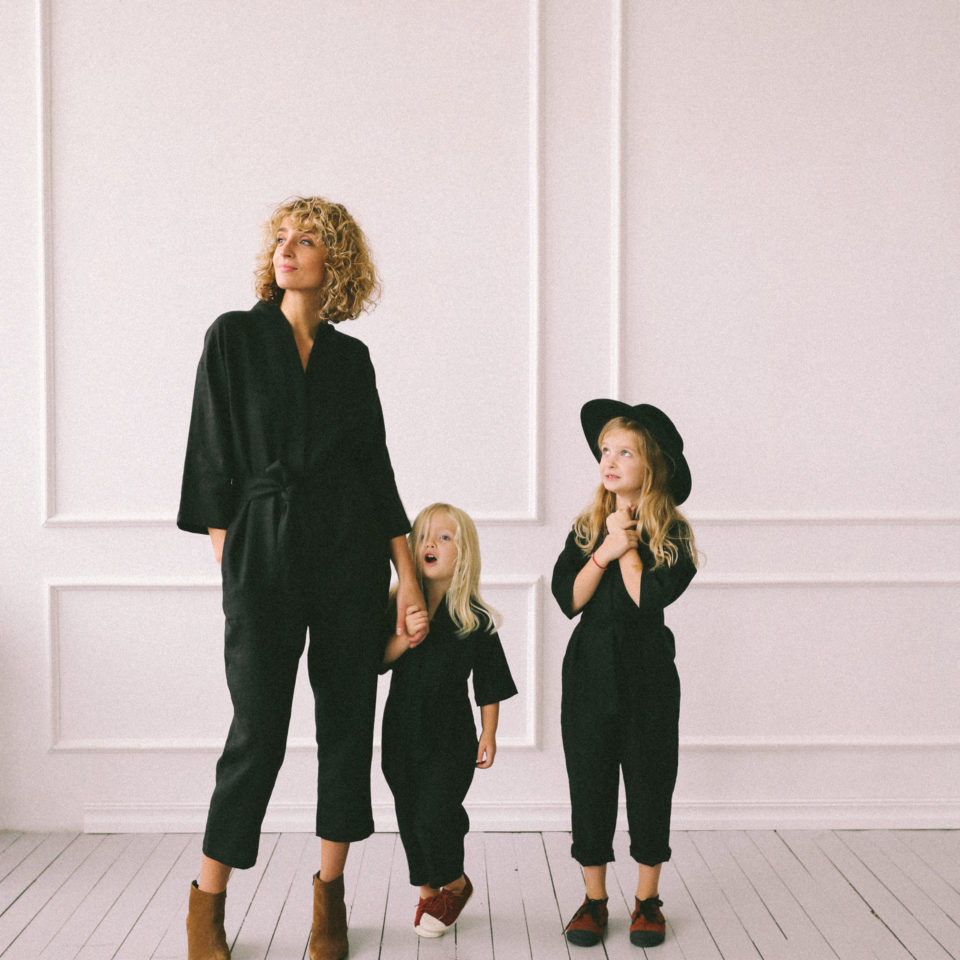 *2018 – OffOn Matching linen jumpsuits
*2018 – OffOn matching linen sets.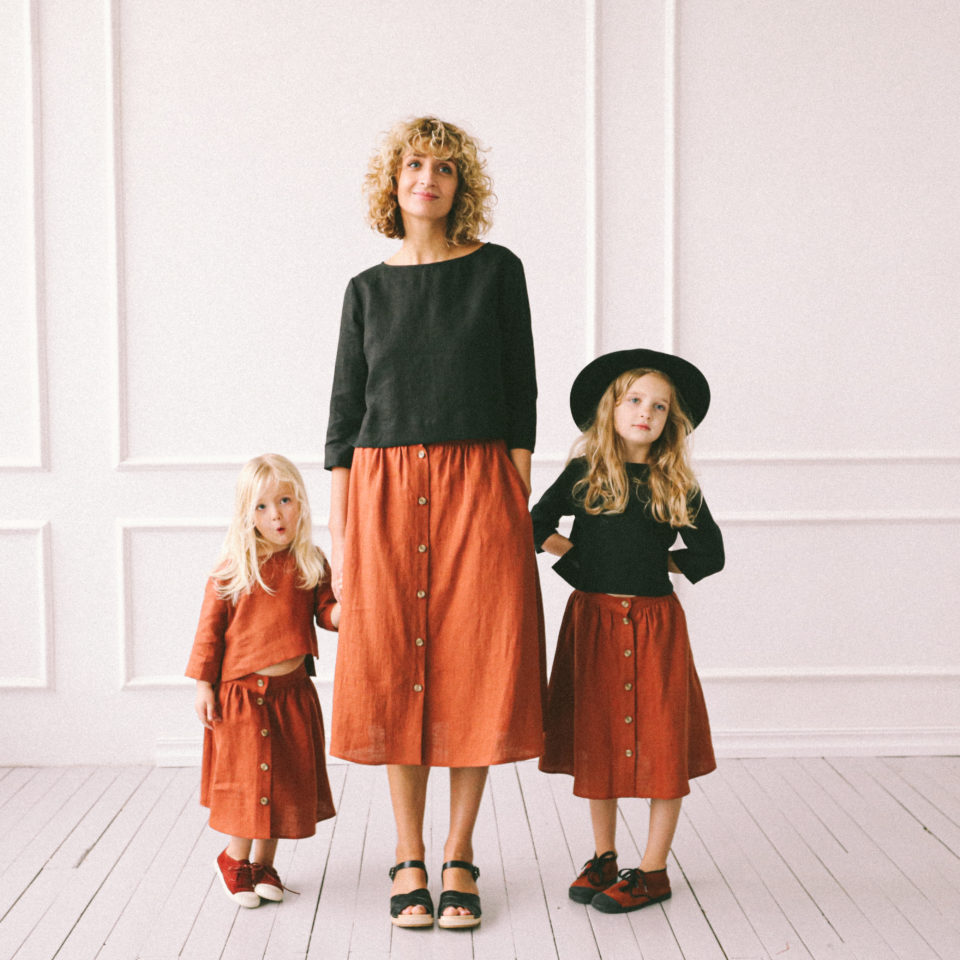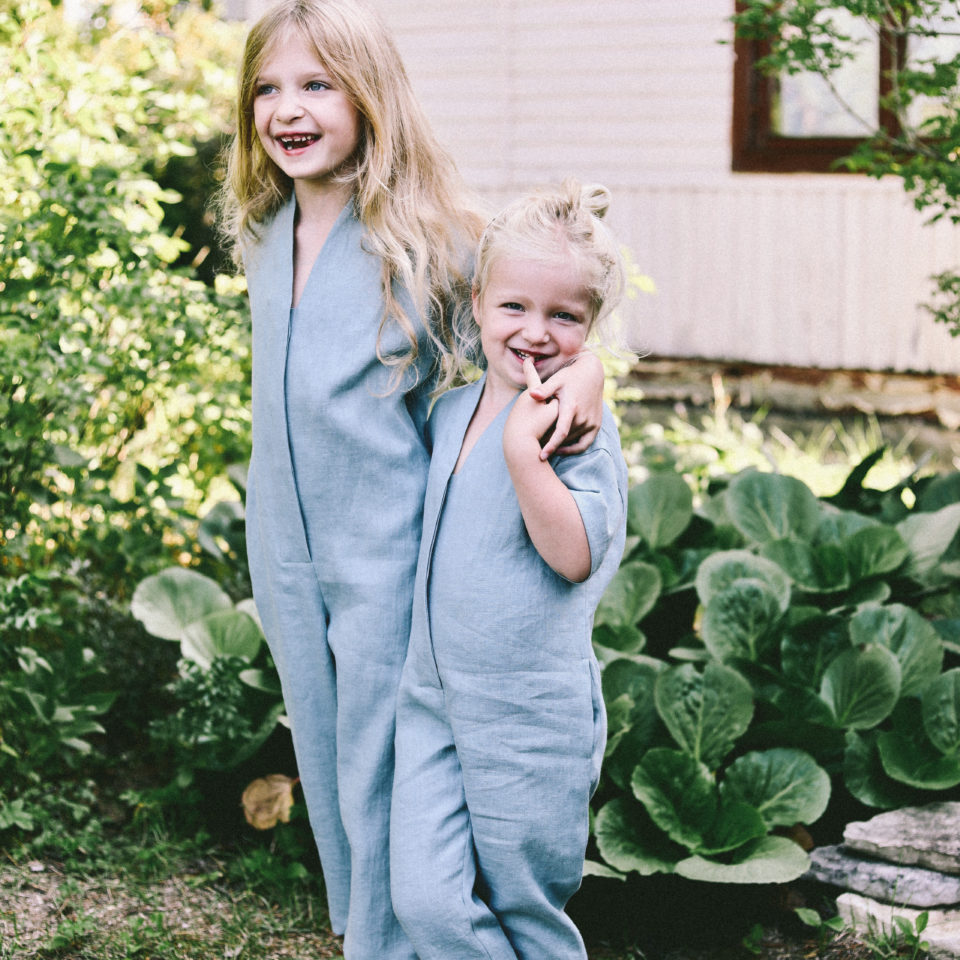 We are not just a brand, we are a real family.

*2019 summer – OffOn matching linen jumpsuits in cloudy sky color.
Please meet Agne and Renata
We are proud that from the very beginning our biggest supporters and first customers were our family members and friends. Some of them became a part of OffOn family.
Agne is one of the closest friends, and she has been working with OffOn since 2016. She is the one who never says "NO" and makes impossible things possible.

*2016 - Agne is wearing OffOn linen frill hem dress.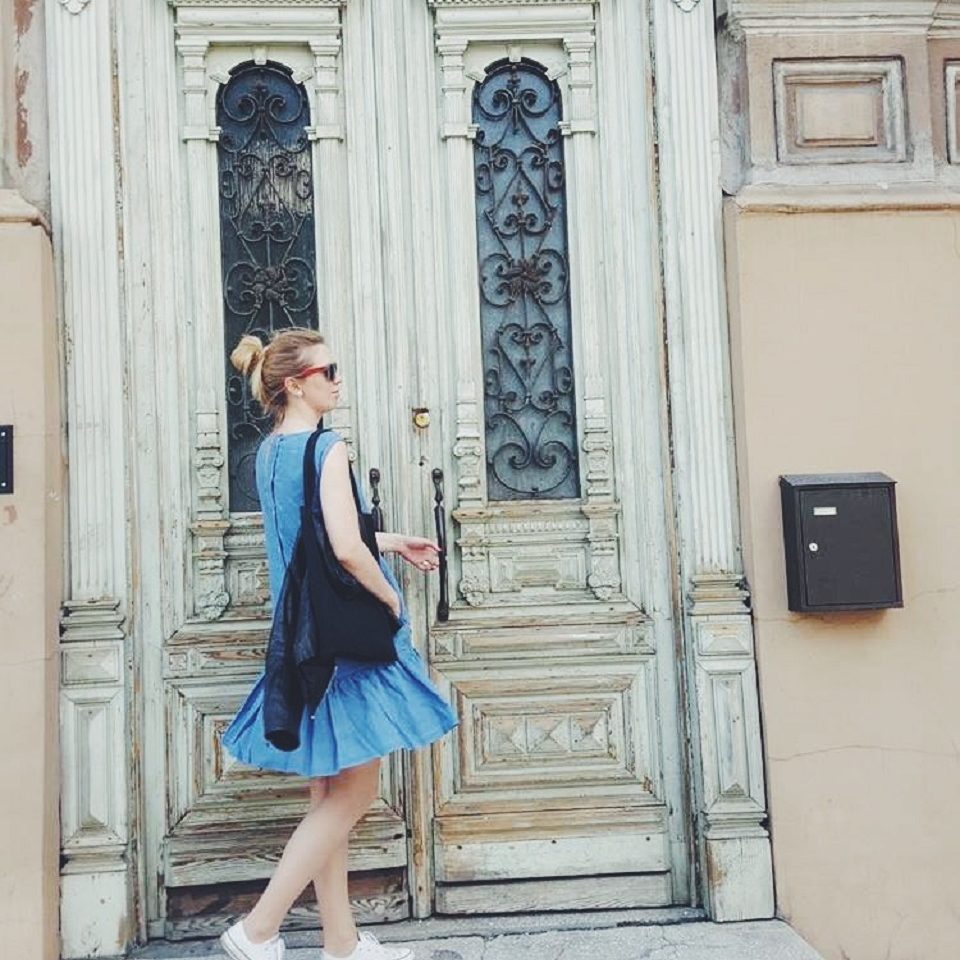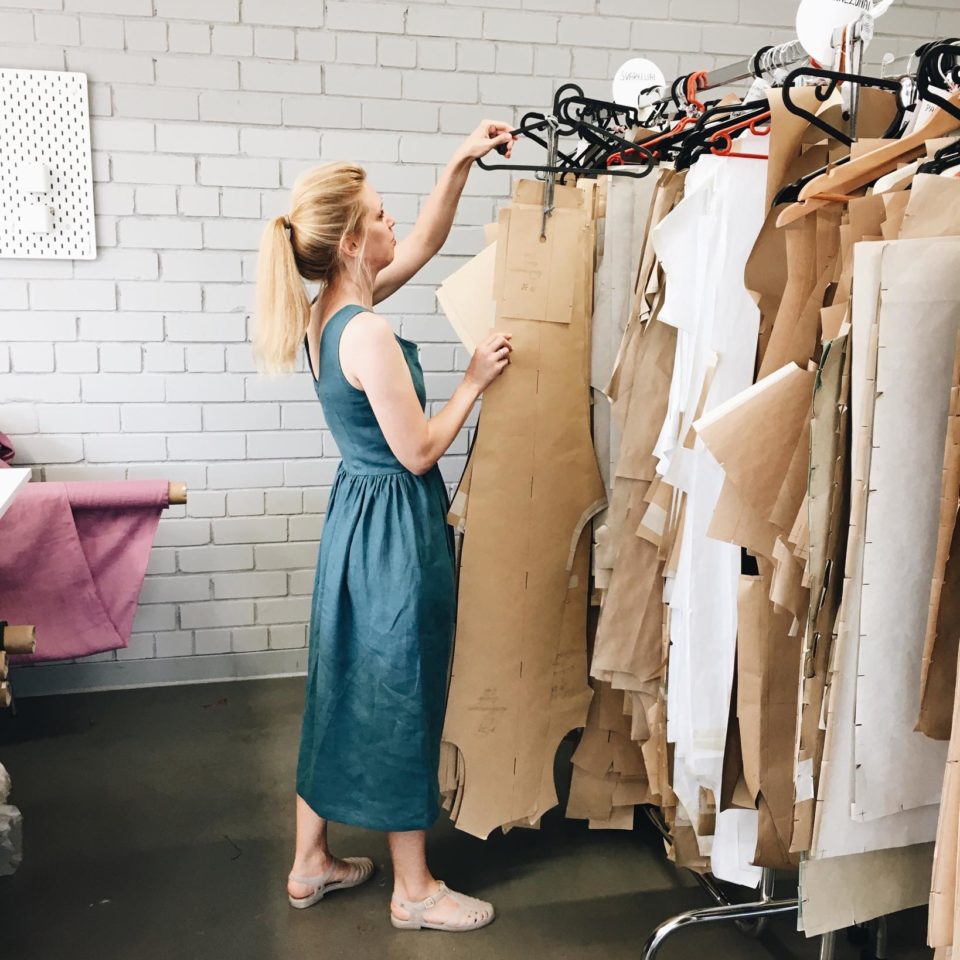 Agne is responsible for marketing. Also, she manages all the shipments of your orders.


*2019 - Agne is wearing OffOn sleeveless linen dress in light turquoise color.



All handwritten postcards which our customers receive together with the garments are written and signed by Agne.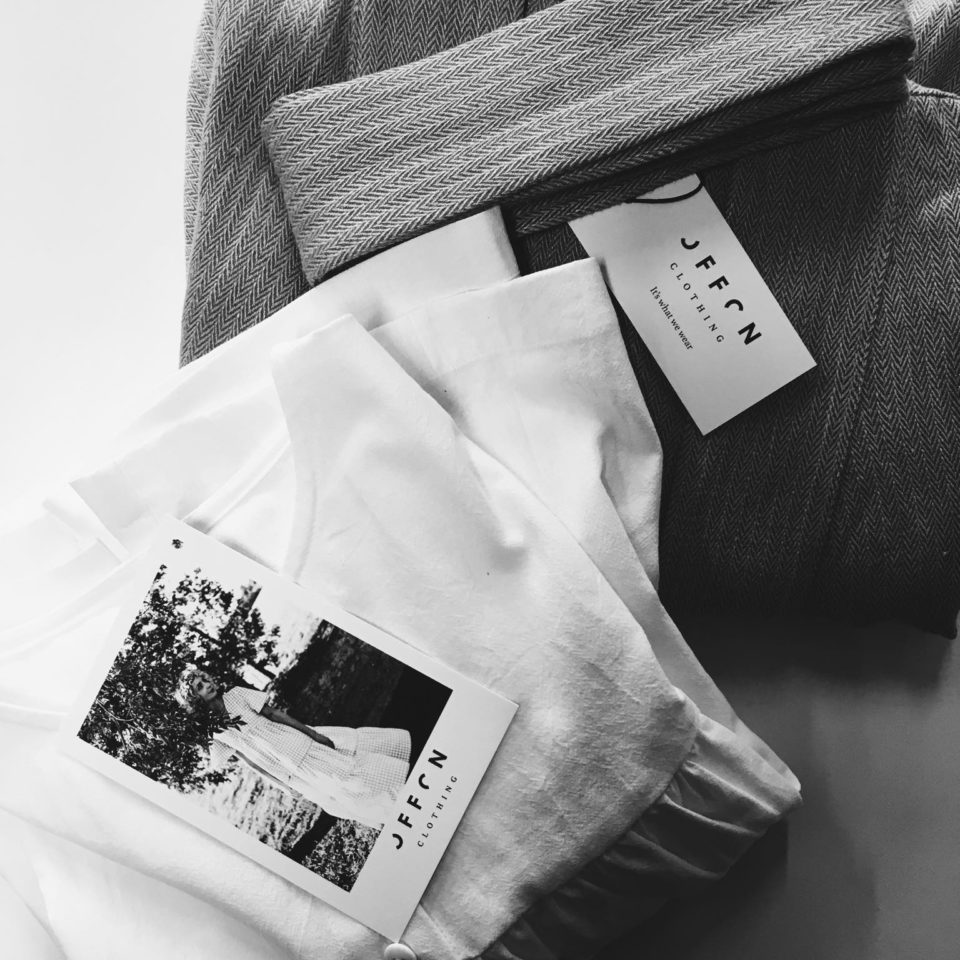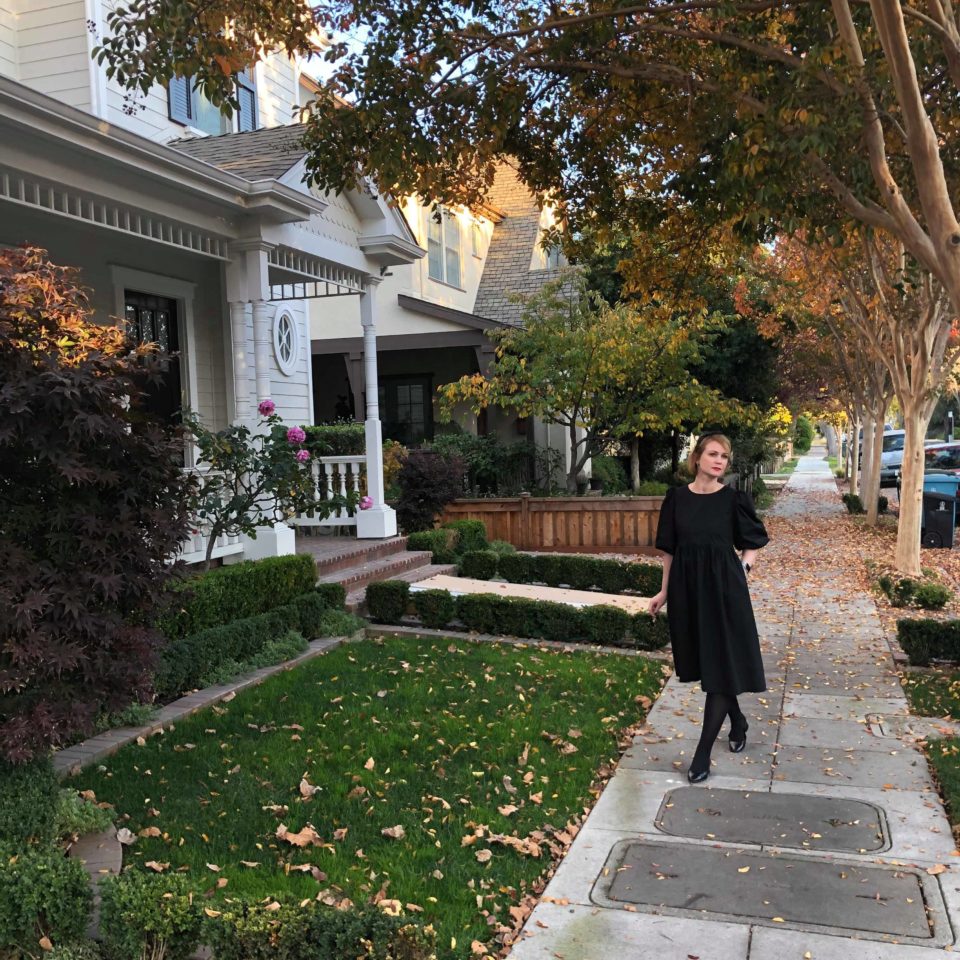 Renata is Paulius's sister. The first OffOn customer and the biggest fan of the brand. She organizes the process of production and communicates with customers.

*2019, San Francisco, USA - Renata is wearing OffOn puffy sleeve dress in black cotton poplin.
"I have tried all OffOn designs. Almost 80% of my and my daughter, Ula's, clothes are OffOn pieces" – Renata.

*2016 California, USA - Ula's is wearing OffOn floral print cotton dress.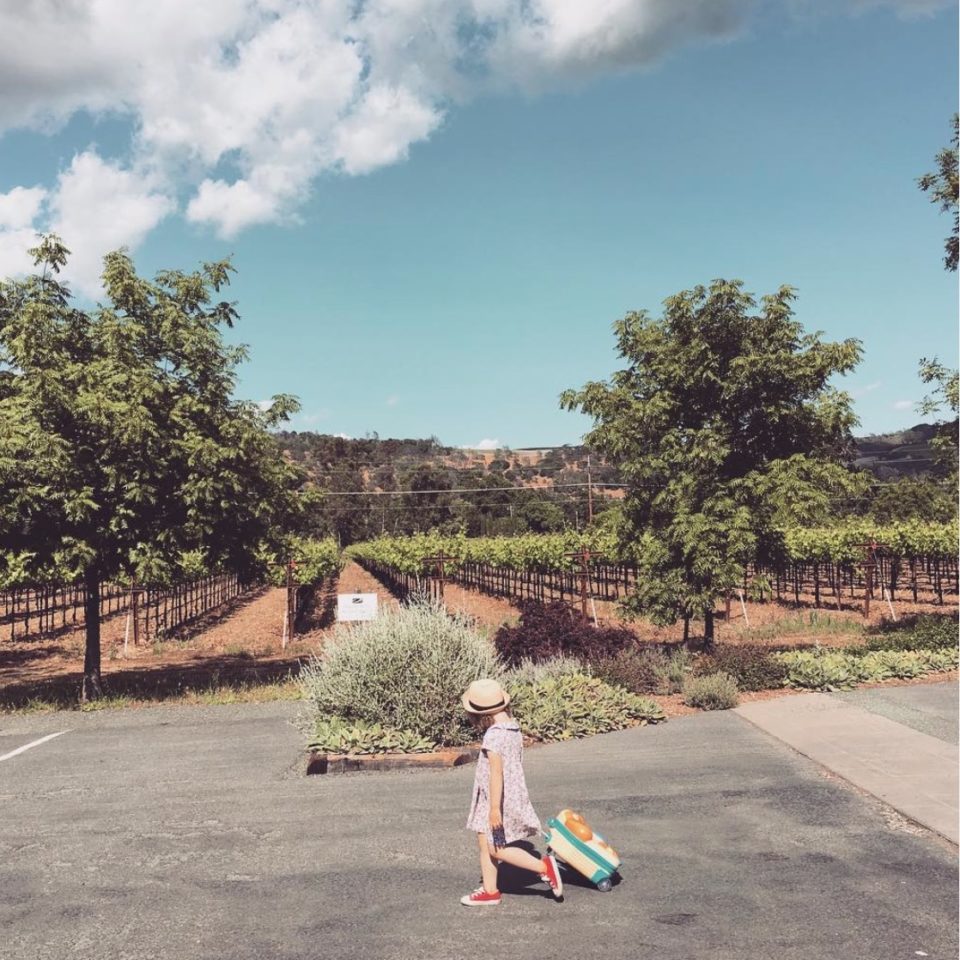 "It's what we wear - OffOn clothes, which are tested and worn by us. Renata and Agne
*2014 Rome, Italy - Agne is wearing OffOn Peter Pan collar dress from 2012 designs.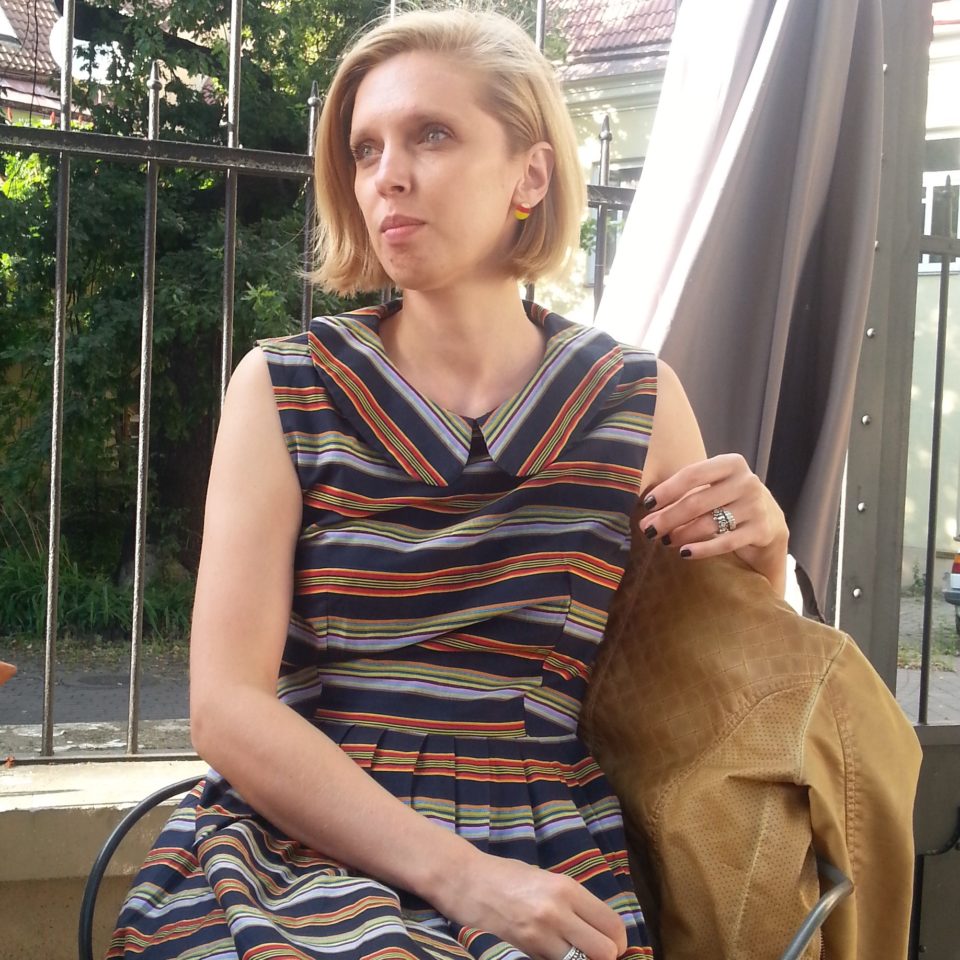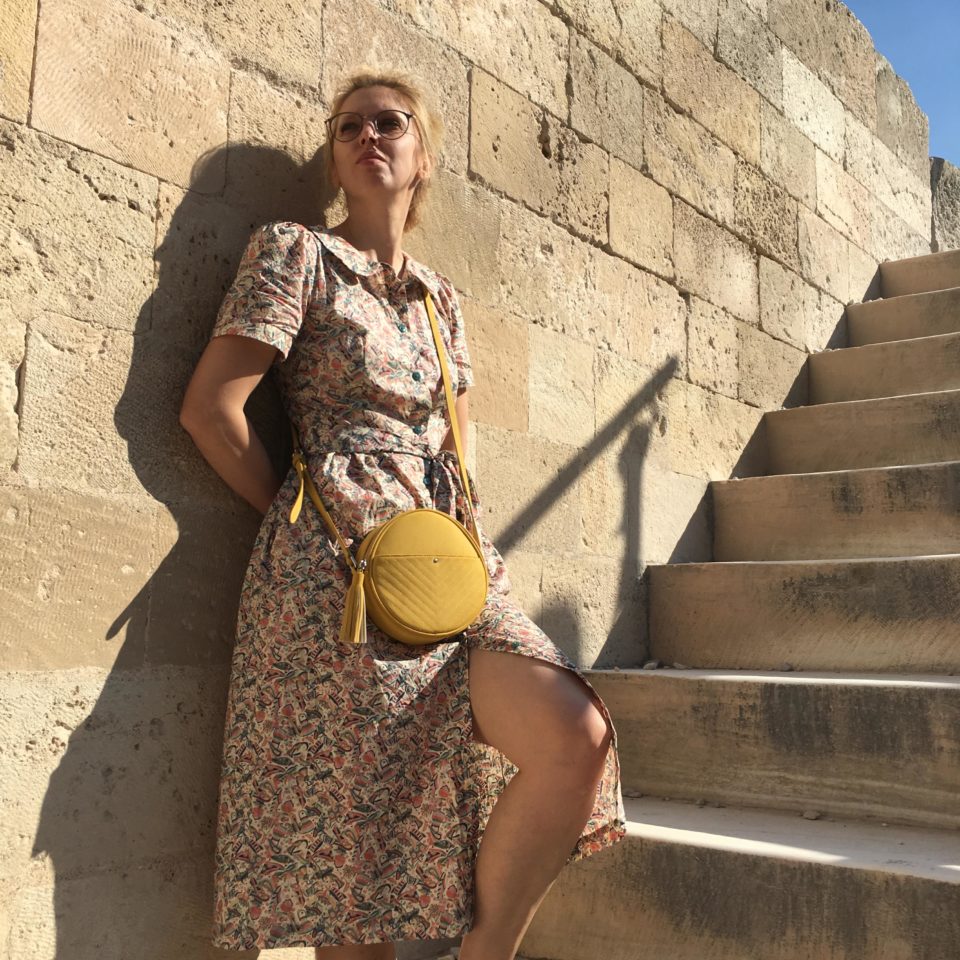 *2019 Athens, Greece - Agne is wearing OffOn Tana Lawn Liberty of London dress


*2014, Spain - OffOn matching dresses in checks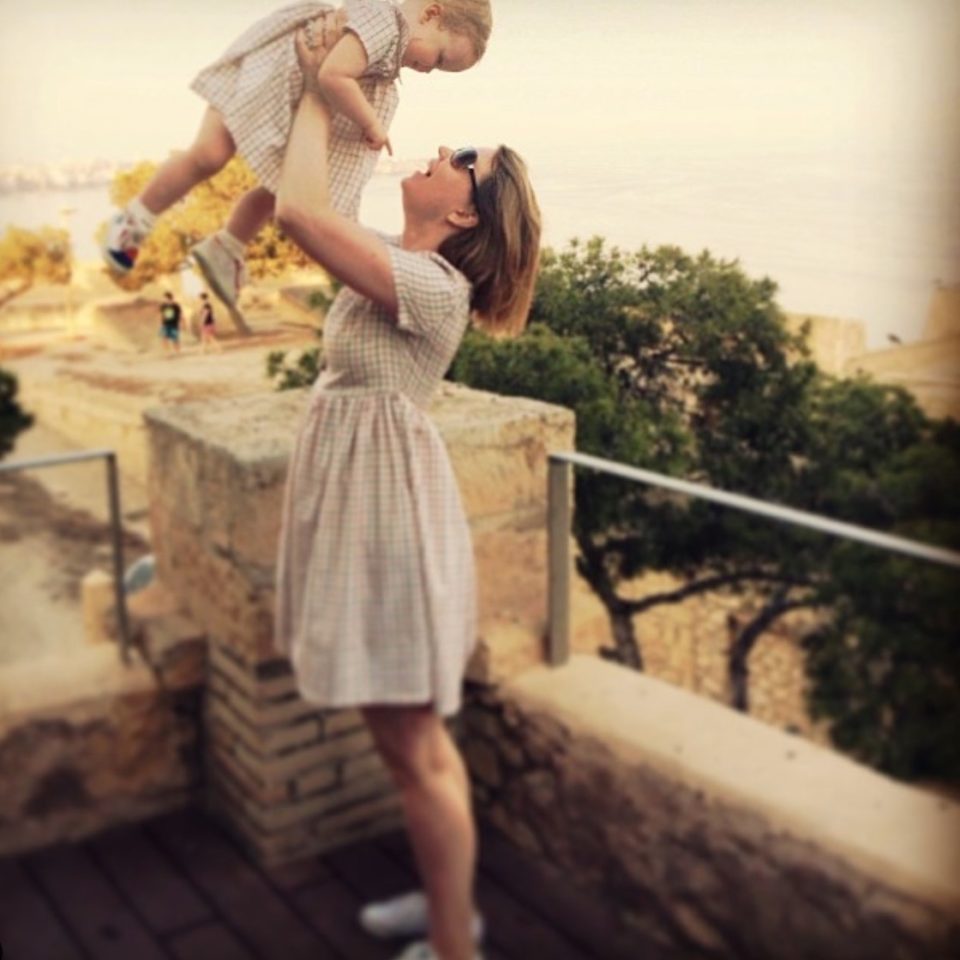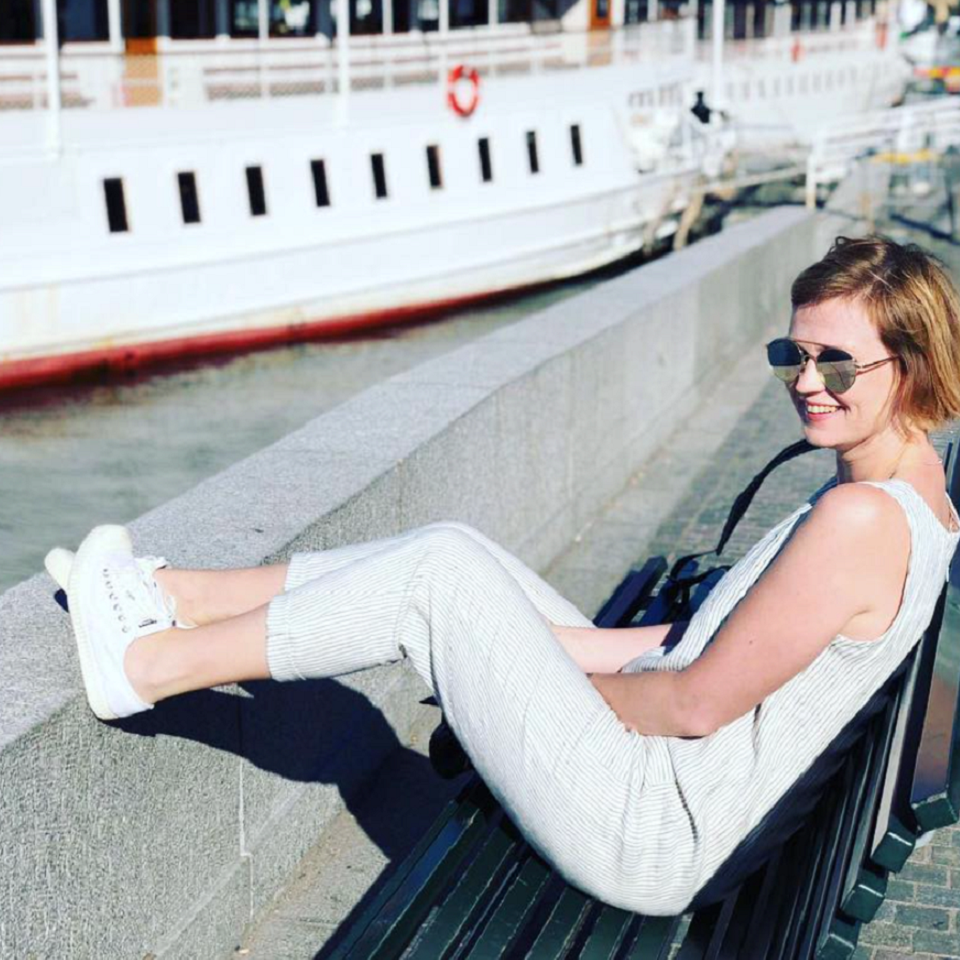 *2018, Sweden - OffOn sleeveless jumpsuit