Especially in Summer, we seek for easiness and effortless comfort. Not only in our minds but also in our daily routines or how we dress. At OffOn, the idea of essential dressing or a capsule wardrobe is very close to our hearts and our lifestyle. After all, it is what our brand is all about. We choose to have less quality and custom-made items over wardrobes overfilled with many not so necessary things. We believe that owning a small capsule wardrobe is liberating and makes our daily lifestyles simpler.
When it comes to an essential dressing, a few iconic wardrobe staples are well known and considered the most important. However, at OffOn, we always think a little differently, and therefore, we would like to offer you our idea of an essential wardrobe, focusing on the upcoming summer season. But before introducing our curated list of Summer Essentials, we think it is necessary to know a few fundamental dressing rules.
Essential wardrobe rules
Less is more – a rule number one. The essence of an essential capsule wardrobe is a few but quality items. Your wardrobe should be made of around twenty (in our opinion) crucial pieces of high-quality and timeless fabrics such as cotton, wool, linen, silk, and cashmere. Look for clothes and brands with a custom-made approach, pay attention to how the clothes are made, choose sustainable and socially responsible production. You will be delighted to know that your favorite pieces, which you will wear for long years, are made ethically and with attention to every detail.
Create your collection. When constructing your wardrobe of essentials, you should have an individual approach. Not everyone feels good wearing the same type of clothes. Therefore, think about your preferences and how dressed you feel the best. Pay attention to colors and choose the ones that fit well with your skin tone. However, we recommend selecting clothes of the same color to make the styling process much more manageable. The purpose of owning a personal collection of essentials is always to have something to dress up and feel like the best version of yourself.
Dress according to your lifestyle. Our environments and lifestyles result in our needs and preferences, and it is good to look at your essential capsule wardrobe strategically. Your clothes should mirror your lifestyle and vice versa. If you live in a big city and your notebook is filled with various events, you undoubtedly need occasional garments more than casual pieces. But maybe you live in a small and quiet town, where you work from a home studio and spend your weekends in local farmers' markets? Then your capsule should be different, focusing on a relaxed and easy way of dressing.
And the last but essential rule – clothes should correspond all together. For this reason, the consideration of similar design styles is vital. Having a well matching capsule will create many different looks from just a few items.
Our Summer Essentials
Morning and afternoon
Although we usually tend to buy clothes for everyday or special occasions, we should not overlook the lounge home outfits. Just imagine yourself in the morning, wearing a lightweight linen dress Cecile, sipping your favorite coffee, and preparing breakfast for a family. Or spending the afternoon at the home garden, reading an inspiring book, and enjoying a warm summer day in an Oversize linen dress Silvina.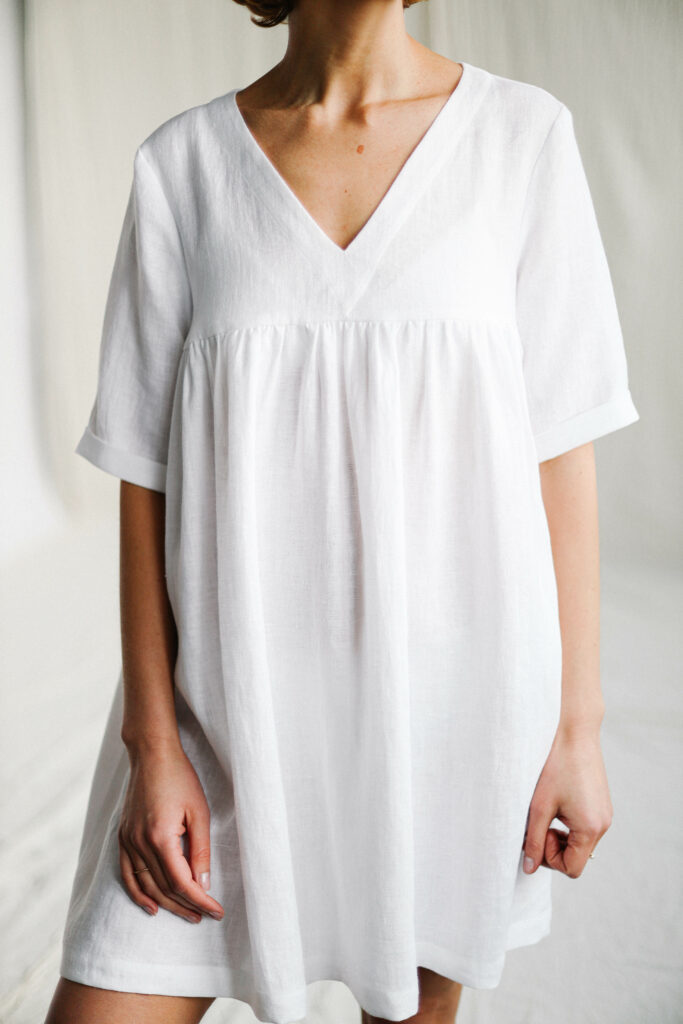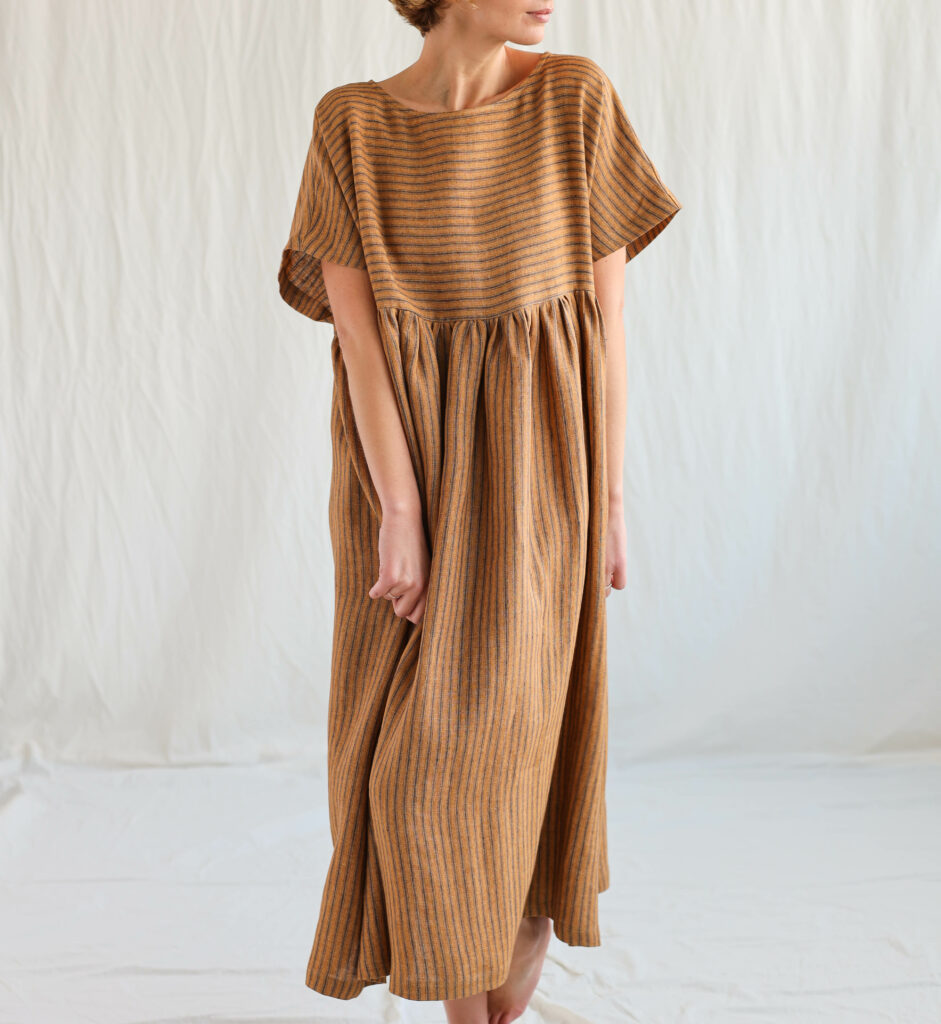 Office
If you work at the office, having several work uniforms is essential and, trust us, life-saving. We recommend looking at our timeless staple – Fitted Silhouette Linen Blazer and Pleated Linen Palazzo Trousers. Frankly, we can not imagine a more ideal work uniform than a classic linen suit, and it is comfy, breathable, and looks refined.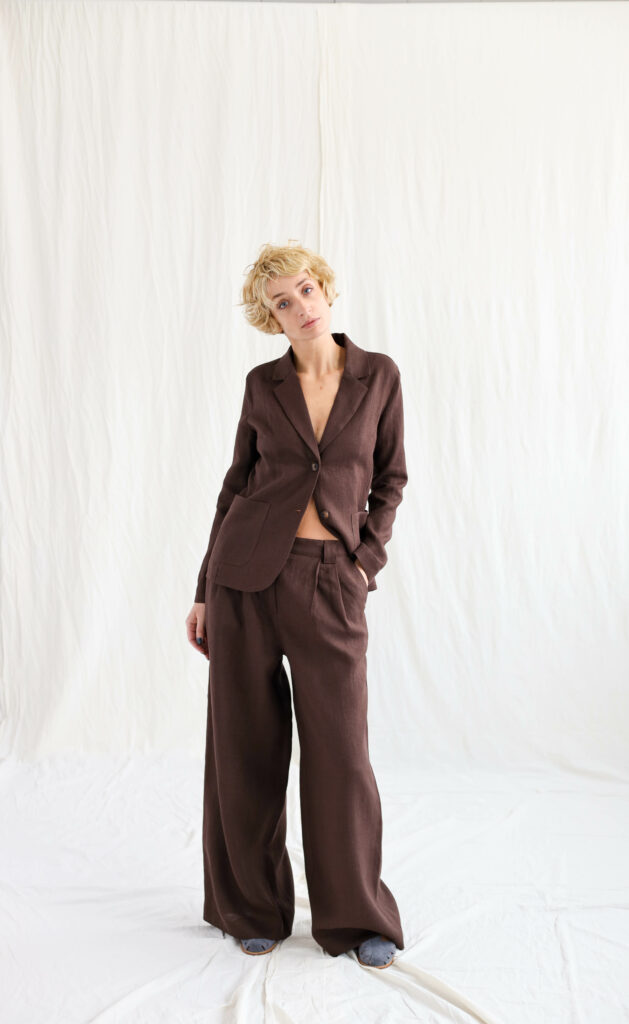 City Lunch
On a Summer day, when having lunch in the city, it is essential to balance comfort and style. Select a combination of maxi linen skirt and a simple sleeveless shirt, and spice it up with a bold handbag and statement shoes. Such an outfit perfectly embodies effortless chicness.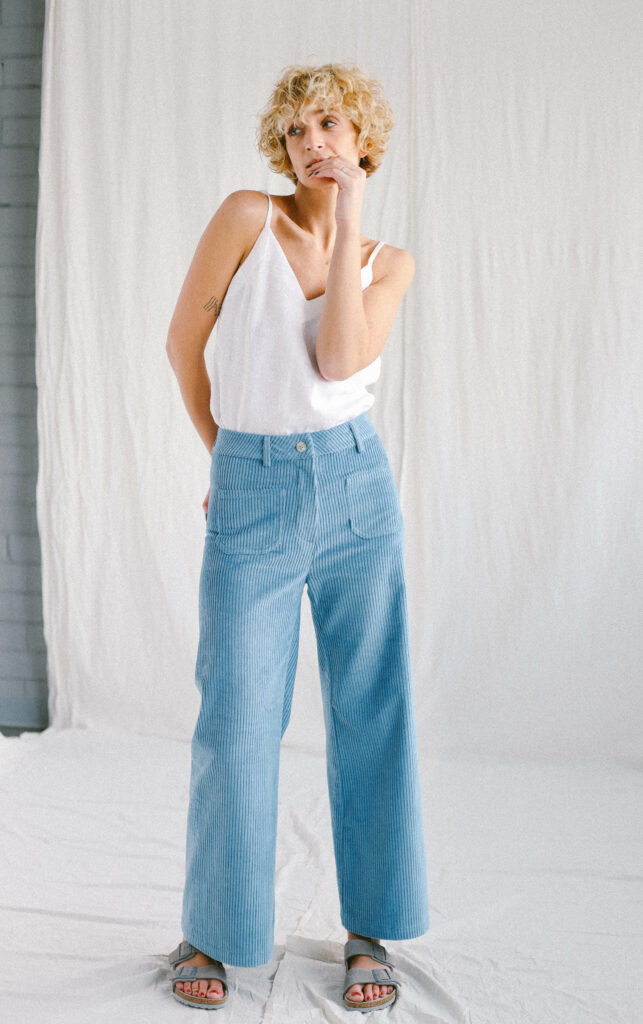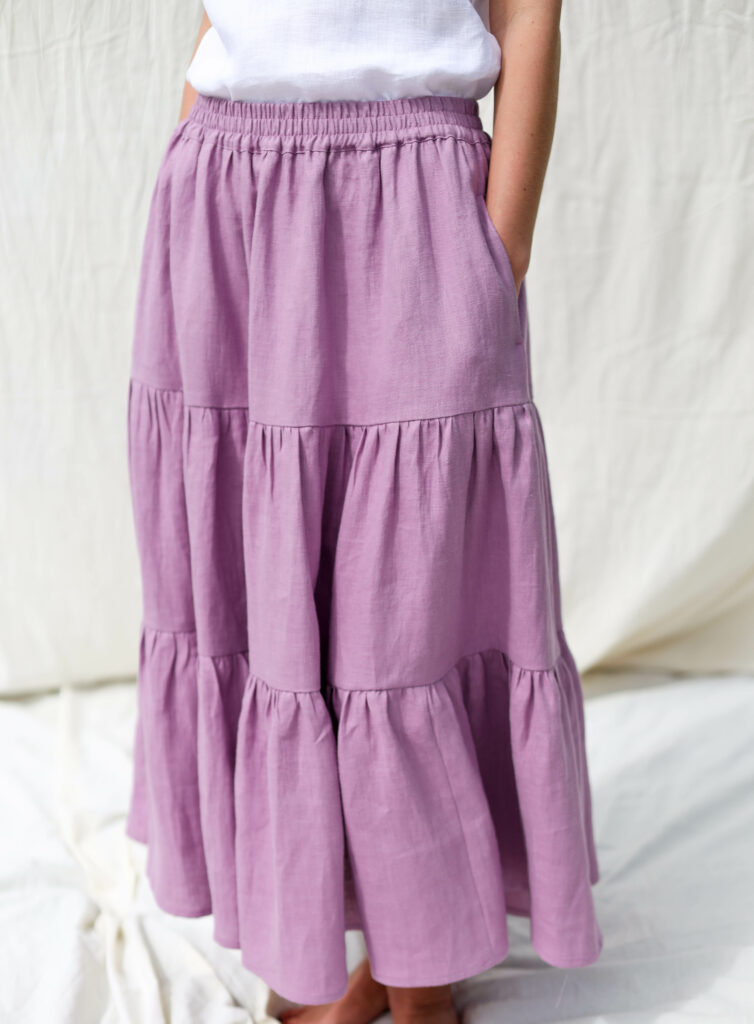 Farmers market
Sundays are for family rituals. And one of the nicest of them all is a stroll in a local farmer's market, shopping the fresh vegetables, cheese, and butter for the coming week. On a day like this, dressing effortlessly and comfortably is very important. We want to feel relaxed and at ease. Our Gingham line is simply perfect! We recommend combining Boxy Gingham Trousers with an Oversized Square Collar Linen Blouse Amelia. If you want a lighter outfit, you should consider the Gingham Long Sleeve Shirt Dress. To add a twist to your look, style it together with the Boxy Gingham Trousers.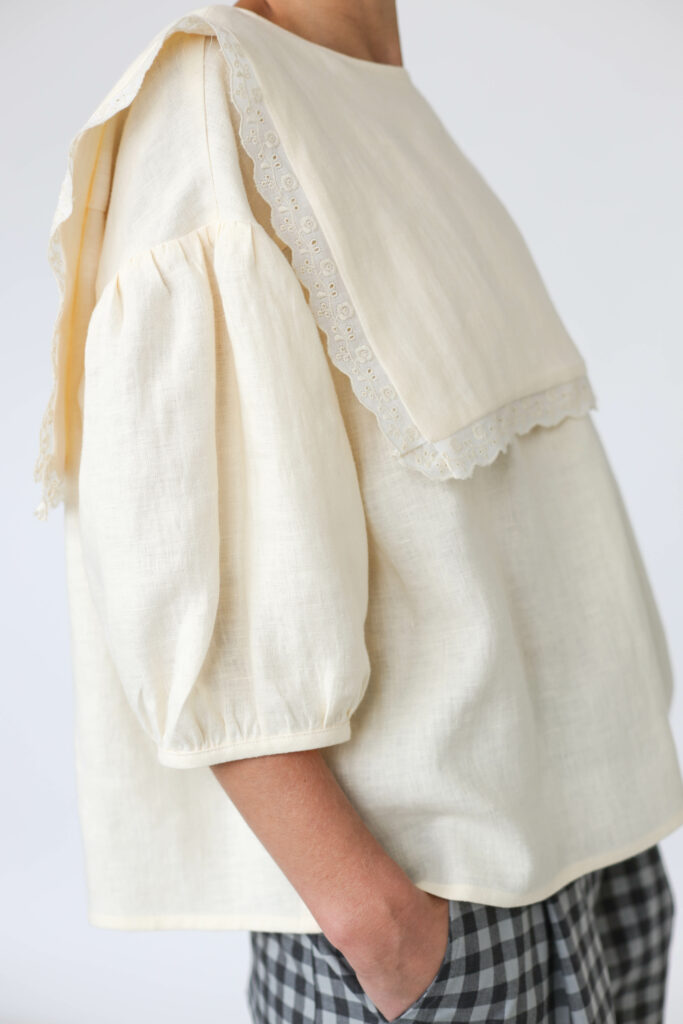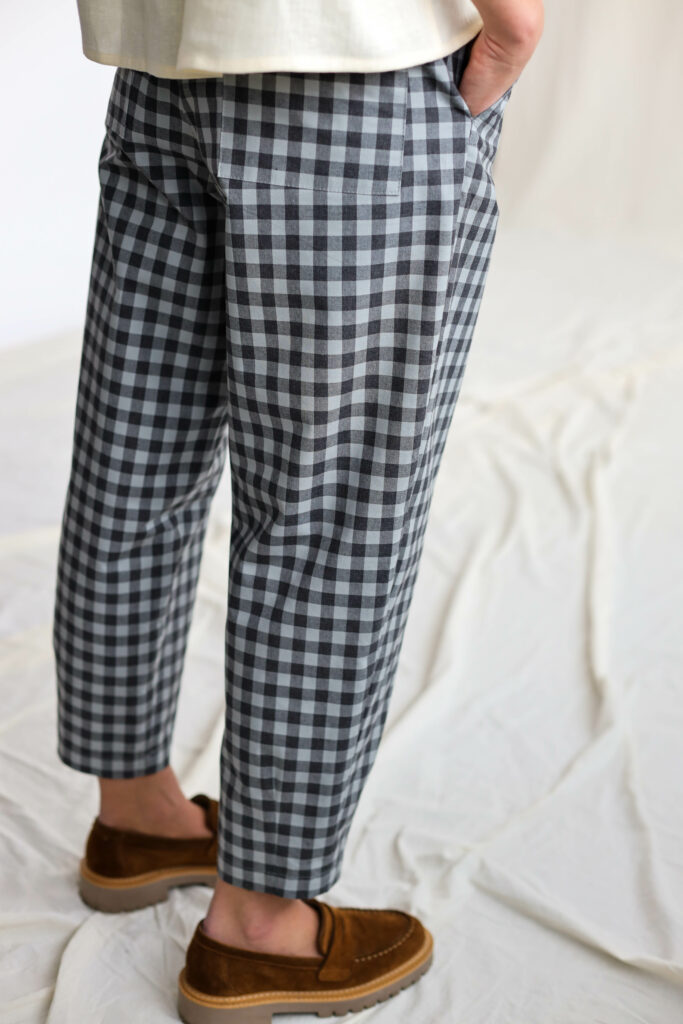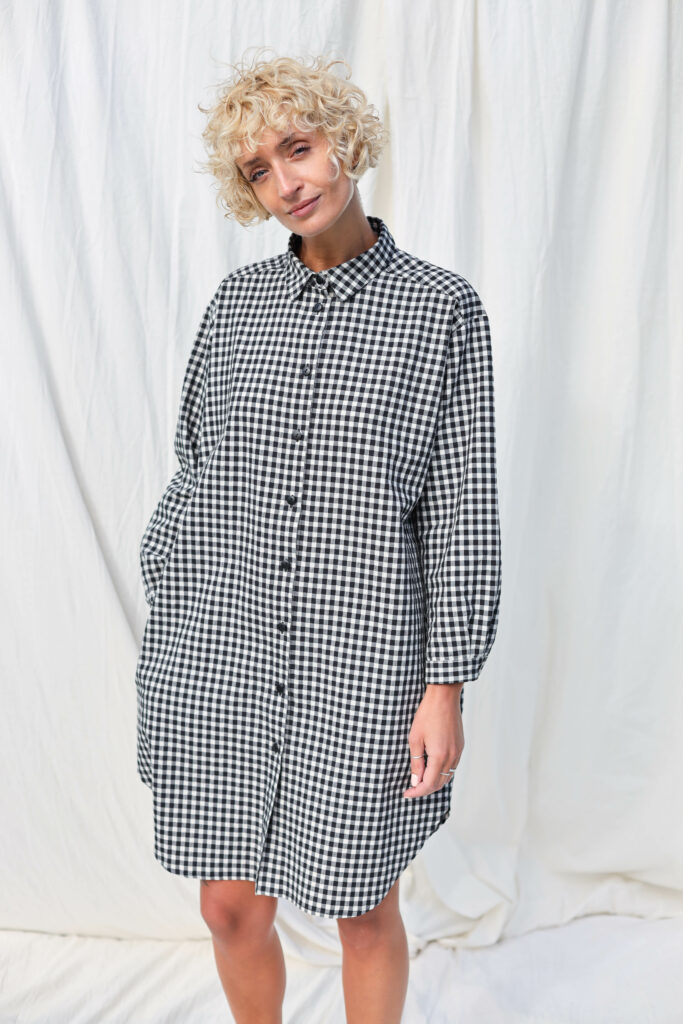 Special summer occasion
And of course, summers are always filled with special occasions and beautiful celebrations! At OffOn, the variety of Summer dresses is wide. Still, to keep your wardrobe small, we advise you to stay with a more timeless option. Check our newest arrivals – Maxi Dress with adjustable Waist ties in Levander or Foliage colors. Or select another timeless classic staple – White Linen Smock Mini Dress Cecile. Its refined lines and silhouette perfectly fit summer weddings, birthdays, or festive weekends. And the best thing is that you will never get tired of its timeless design, no matter how many times you are going to wear it.